Our virtual sponsorship wall is to say thank you to those individuals and organisations who have sponsored us through our Crowdfunder by donating £150 to help build our new seal pup hospital in Cornwall. Organisations/individuals on our virtual sponsorship wall will be posted here for an entire year and will also get a thank you on our social media platforms!
We would like to say a massive thank you to the following organisations/individuals:
Cornwall Seal Group Research Trust – An amazing charity that study and survey seals all over the South West in order to help protect them better. Take a look at their website by selecting their name.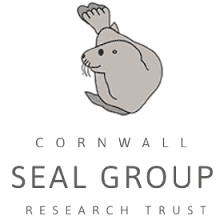 Pask Partnership – An organisation best known for their specialisation in HR recruitment, all around the globe. Please take a look at their website by selecting their name.

Wild Sea Media – An organisation that share the stories of the independent brands and businesses that help make Cornwall such a special place. The organisation has an expert marketing team available to Cornish businesses. Check out their website by clicking their name.

Your support and donations will make a massive difference to the seals that enter our hospital. The money will help with the build of the hospital and also vet treatment, equipment, training for our volunteers and general day to day running once the new hospital is built!
Please visit our Crowdfunder here – https://www.crowdfunder.co.uk/help-build-a-new-seal-pup-hospital