Course structure
The day of the course is a full practical session and run outdoors so suitable clothing (drysuit [preferred] or wetsuit) will be required. However, before the practical day you will need to complete three online lectures. These are online videos specifically designed to give you an understanding of marine mammal biology, health assessment, first aid and decision making. When you sign up for the course you will receive a link to the videos and can watch them at your leisure as many times as you like before and after the practical session.
The first lecture is about marine mammal biology, and seal and cetacean (whale, dolphin and porpoise) identification. The second lecture is about cetacean physiology, first aid and rescue techniques. The third lecture is on seal physiology, first aid and rescue techniques. Important health and safety points are noted throughout these too.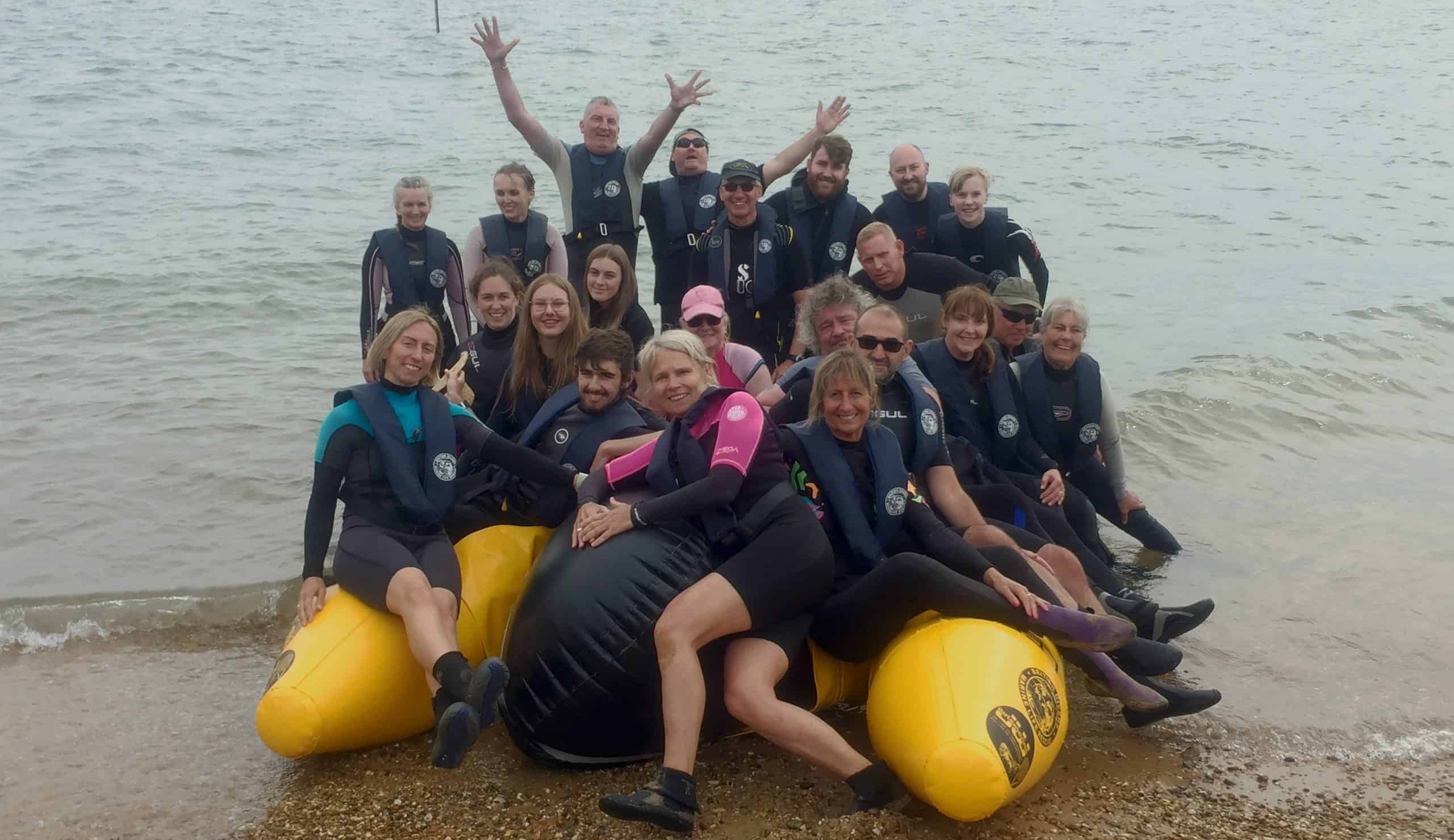 Practical session
There are 'dry' and 'wet' courses, which will be specified on the specific course details. A 'dry' course (often held during the winter), does not require delegates to enter the water. However, if you are attending a 'wet' course the practical modules are held on a beach (fresh water or salt water) and trainees will be getting in the water.
Delegates on a 'wet' course require a dry or wet suit as you will be in and out the water during training. If you are going to be wearing a wetsuit, please ensure you have trainers or boots (not wellingtons) that you do not mind getting wet. You should also take a windproof jacket, plus a hat and gloves to stop yourself getting chilled on the beach. In sunny weather, please ensure you use sun protection.
The specified course date is a practical day at an outside venue. Full details of how the course will run will be given during a morning briefing (course structure can vary depending on location). However, as a general rule the practical session is split into three modules:
Seal rescue
Trainees are taught how to assess, give first aid, handle and lift an injured or stranded seal pup safely. Each delegate will have the chance to try out their newly learned skills on a life sized model seal pup.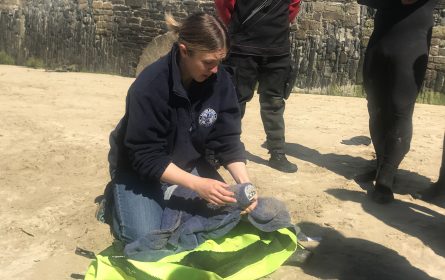 Dolphin rescue
Trainees are taught how to assess a stranded dolphin or porpoise on the beach. They are then taught cetacean first aid skills plus handling and lifting techniques using a life-sized, water-filled model dolphin.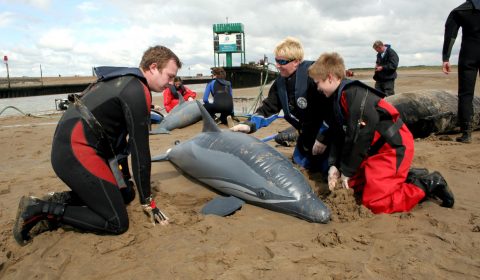 Whale rescue
Using BDMLR's specialist lifting pontoons, trainees learn how to refloat a two tonne, life-sized model pilot whale. The model is filled with water and very life-like. It is not unusual to have members of the public offer to help as they believe it is real!