Lectures
The first lecture is on marine mammal biology, and seal and cetacean (whale, dolphin and porpoise) identification. The second lecture is on cetacean physiology, first aid and rescue techniques. The third is on seal physiology, first aid and rescue techniques. Health and Safety for all rescue work is included in the second two lectures.
Lunch
This is not provided. Some venues have food establishments nearby, although it is better to bring a packed lunch.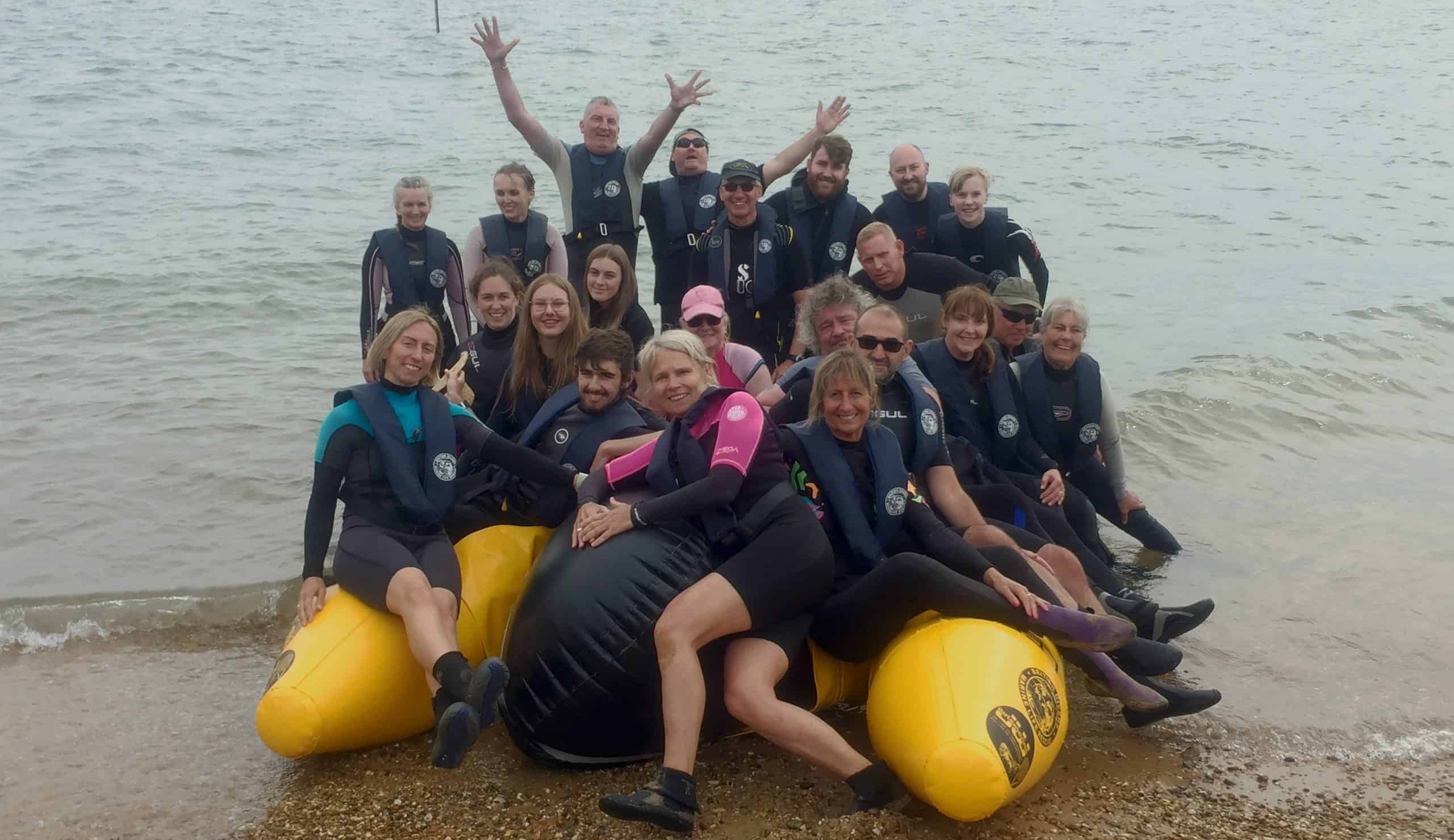 Practical session
There are 'dry' and 'wet' courses, which will be specified on the specific course details. A 'dry' course (often held during the winter), does not require delegates to enter the water. However, if you are attending a 'wet' course the practical modules are held on a beach (fresh water or salt water).
Delegates on a 'wet' course require a wet or dry suit as you will be in and out the water during training. If you are going to be wearing a wetsuit, please ensure you have trainers or boots (not wellingtons) that you do not mind getting wet. You should also take a windproof jacket, plus a hat and gloves to stop yourself getting chilled on the beach. In sunny weather, please ensure you use sun protection.
This session is split into three modules:
Seal rescue
Trainees are taught how to assess, give first aid, handle and lift an injured or stranded seal pup safely. Each delegate will have the chance to try out their newly learned skills on a life sized model seal.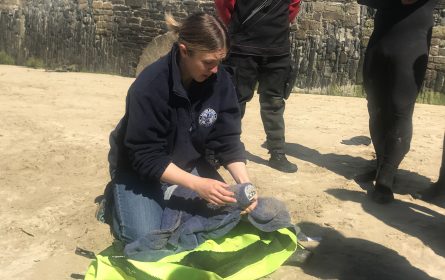 Dolphin rescue
Trainees are taught how to assess a stranded dolphin or porpoise on the beach. They are then taught cetacean first aid skills plus handling and lifting techniques using a life-sized, water-filled model dolphin.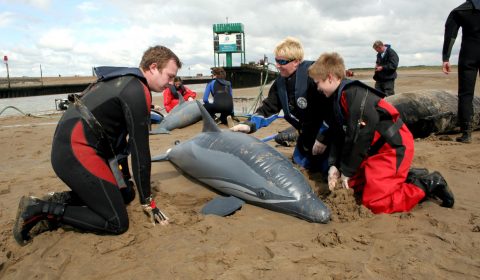 Whale rescue
Using BDMLR's specialist lifting pontoons, trainees learn how to refloat a two tonne, life-sized model pilot whale. The model is filled with water and very life-like. It is not unusual to have members of the public offer to help as they believe it is real!