**PLEASE NOTE- all of our December 2023/January 2024 externship opportunities are now filled**
The externship provides an exciting opportunity for veterinary students with a strong interest in marine mammal medicine and conservation to spend two weeks working alongside BDMLR Veterinary Consultant, Dr. Natalie Arrow. Based at the new, purpose-built, BDMLR Cornwall Seal Hospital – the externship will allow students to explore what life is like working on the front line of marine mammal response in the UK, from the point of view of a veterinary surgeon. It will also demonstrate the importance of a multi-disciplinary approach in conservation medicine, the value of collaboration, and the role that vets can play in conservation.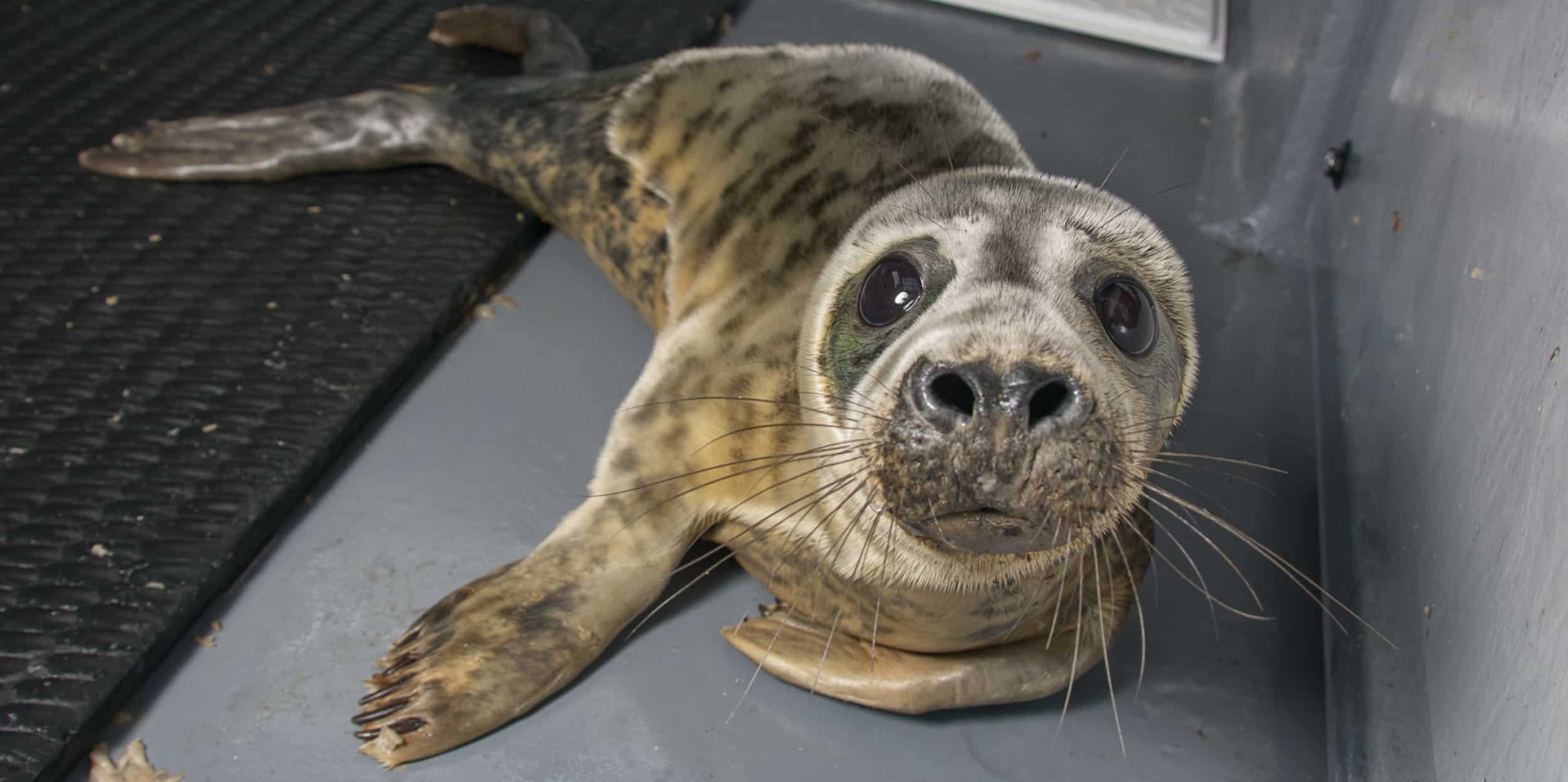 Due to the unpredictable nature of the work, the structure and content of each externship will vary. Material will be delivered via a combination of theoretical and practical sessions, time working in the seal pup hospital, and out on visits to various sites (and rescues as they occur). There will also be assignments to complete during any down time, and a small project to work on and eventually present at the end of the programme. At the end of the two weeks, participants will receive a certificate of completion.
This is a 'hands-on' placement, and students will be expected to form a part of the BDMLR Cornwall Seal Hospital team – working alongside experienced vets/nurses and Marine Mammal Medics to assist with the day-to-day duties of running the hospital and caring for the inpatients. Students will learn how to handle, assess, and treat seal pups, as well as practice clinical problem-solving and decision making.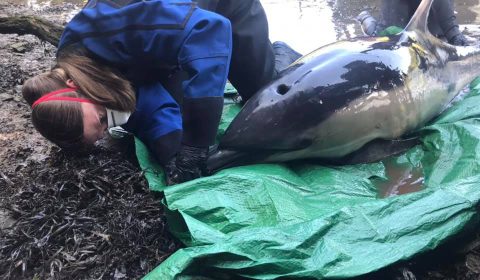 Topics covered over the externship will include:
Basic marine mammal anatomy and physiology
Seal pup rescue and rehabilitation in the UK
Veterinary assessment and treatment of seal pups
Threats faced by marine mammals
Marine mammal conservation efforts
Cetacean stranding response in the UK (including a mock cetacean stranding exercise using teaching models)
Veterinary assessment and treatment of stranded cetaceans
Scientific recording of stranded dead marine mammals
There may also be an opportunity to attend a marine mammal post-mortem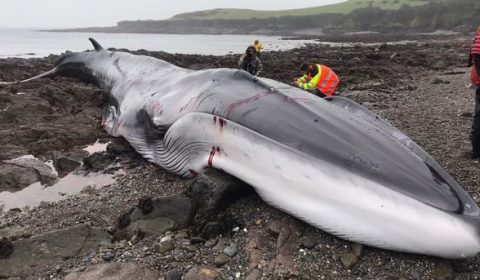 The externships are kindly being supported by our colleagues at:
Cornwall Seal Group Research Trust
The Cornish Seal Sanctuary
Cornwall Marine Pathology Team
Cornwall Wildlife Trust
Dates and location:
Applications are currently CLOSED. All December 2023 and January 2024 externship opportunities have been filled.
Based at the BDMLR Cornwall Seal Hospital, in the mid-Cornwall area.
Externships often take place in the two weeks before or two weeks after the Christmas/New Year period.
Why are placements at the hospital not available at other times of the year?
The seal hospital is only open in the autumn and winter months (grey seal pup rescue season), and the externship runs during the peak of the season (December/January) to help ensure students get the most out of their experience with us. Other EMS opportunities are not available at the hospital at this time.
Requirements to participate:
Applicants MUST be in their 4th/penultimate or 5th/final year of studying veterinary medicine at the time they complete the externship
Applicants will need to arrange their own accommodation for the duration of the externship, and due to the nature of the work, have access to a car
A strong and genuine interest in marine mammal medicine and conservation is essential
An ability to work well within a team (and a sense of humour! :D)
Prior hands-on experience with marine mammals IS NOT required to apply (however you should be able to demonstrate a strong interest in marine mammals)
You do not need to be a BDMLR Marine Mammal Medic to apply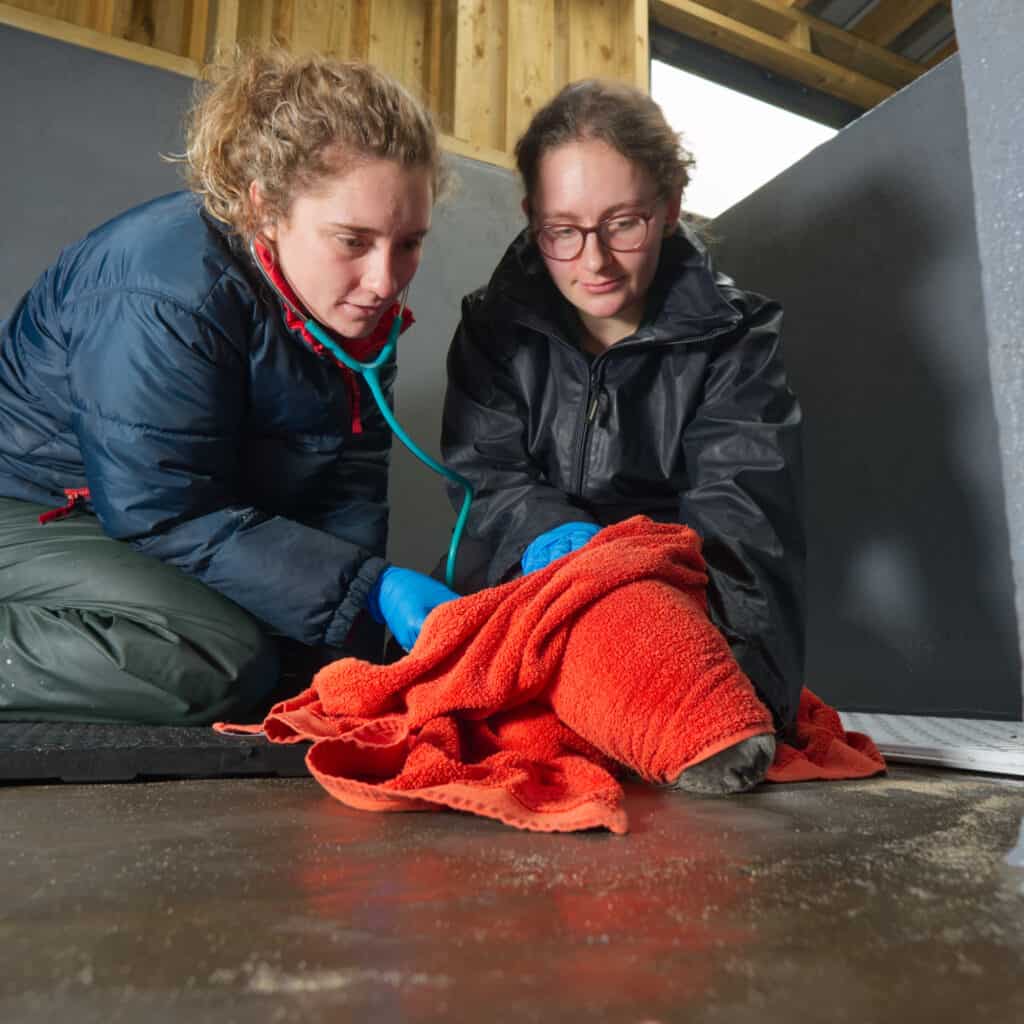 Previous student externs, Jas Gregory and Emma Norris, examining a seal pup
Testimonials from previous vet student externs:
'The BDMLR Student Externship Program was everything I hoped for and so much more. The program wouldn't be the same without the person behind it, Dr Natalie Arrow. I think it's so rare to meet someone with such a great passion for teaching who's willing to share all their knowledge and experience with students. From the very first day we started, it was clear how much effort and heart was put into the program by her, and it made the whole experience incredibly special. It has broadened my horizons so much and changed my perspective on a lot of aspects of wildlife veterinary medicine.
If you're a vet student who's interested in marine mammals and hopes to learn more about treating these amazing species, I can't recommend applying enough! It has definitely been one of the best experiences in my vet journey :)'
-Julia Pietrasina, final year vet student
'The BDMLR Veterinary Externship provided a unique opportunity to work closely with some of the leading experts in British marine mammal medicine.
It was clear how much effort they put into the itinerary, and every day brought new experiences and learning. We were able to develop our practical skills and clinical knowledge in a supportive environment, with purpose-built facilities and one-to-one guidance from experienced medics.
It was the most diverse and rewarding placement I've ever been involved in, and as the only marine mammal externship in the UK, is an incredible opportunity for anyone hoping to pursue a career in aquatic or wildlife medicine'.
-Santiago Beach, final year vet student
How to apply
Applications for December 2024 and January 2025 externship opportunities will be open in February 2024.
Any questions can be emailed to Dr. Natalie Arrow natalie@bdmlr.org.uk
**Please note**- this is a highly competitive placement, priority will be given to students who can demonstrate a very clear and genuine interest specifically in marine mammal medicine and conservation