*IMPORTANT INFORMATION- PLEASE READ IN FULL BEFORE APPLYING*
BDMLR is pleased to launch its new Veterinary Student Externships in the winter of 2022/2023. They will provide an exciting opportunity for veterinary students with a strong interest in marine mammal medicine and conservation to spend two weeks working alongside BDMLR Veterinary Consultant, Dr. Natalie Arrow at the new, purpose-built, BDMLR Cornwall Seal Hospital – the externship will allow students to explore what life is like working on the front line of marine mammal response in the UK, from the point of view of a veterinary surgeon. It will also demonstrate the importance of a multi-disciplinary approach in conservation medicine, the value of collaboration, and the role vets can play in conservation.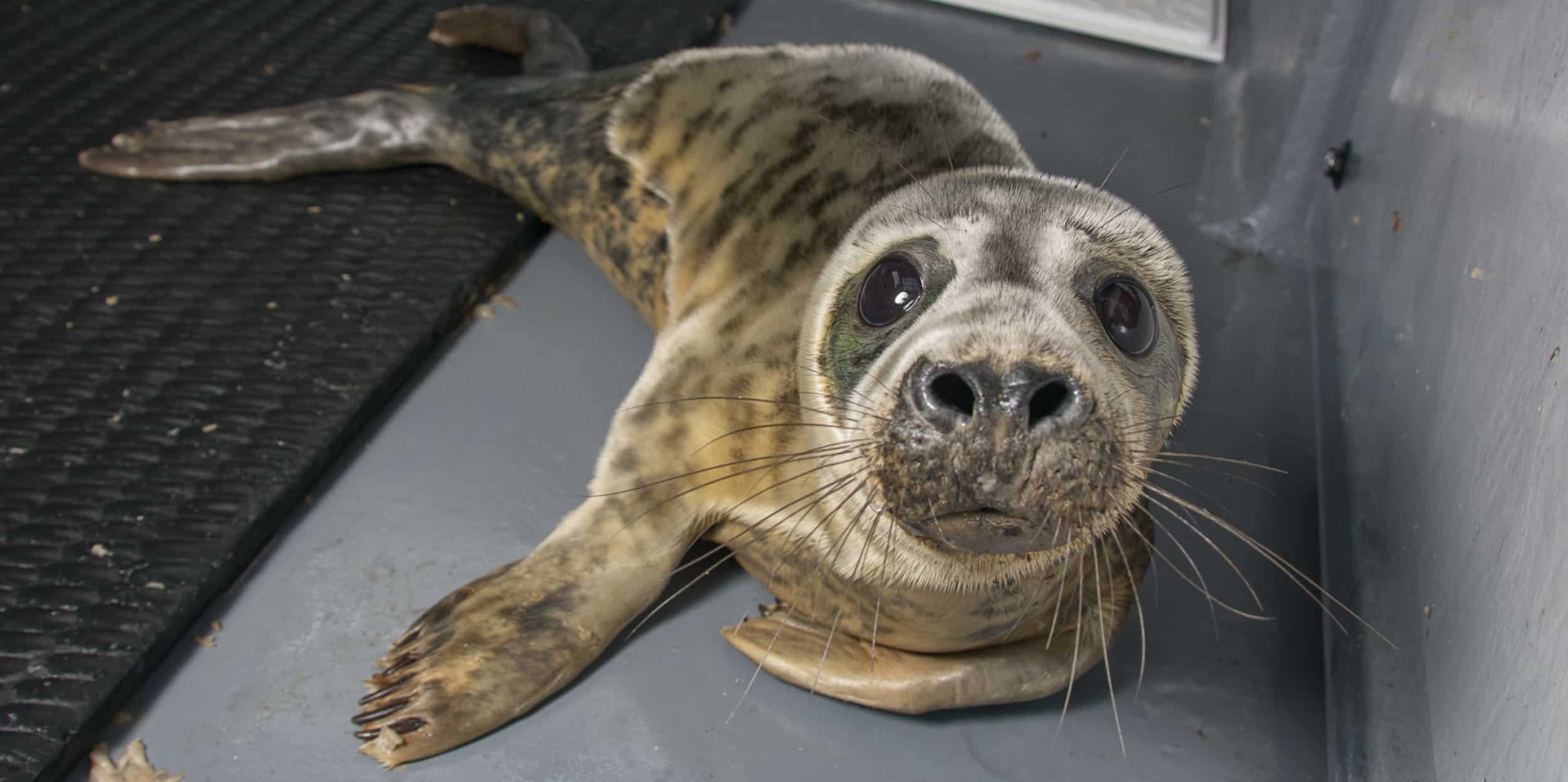 Due to the unpredictable nature of the work, the structure and content of each externship will vary. Material will be delivered via a combination of theoretical and practical sessions, time working in the seal pup hospital, and out on visits to various sites (and rescues as they occur). There will also be assignments to complete during any down time, and a small project to work on and eventually present at the end of the programme. At the end of the two weeks, participants will receive a certificate of completion.
This is a 'hands-on' placement, and students will be expected to form a part of the BDMLR Cornwall Seal Hospital team – working alongside experienced vets/nurses and Marine Mammal Medics to assist with the day-to-day duties of running the hospital and caring for the inpatients. Students will learn how to handle, assess, and treat seal pups, as well as practice clinical problem-solving and decision making.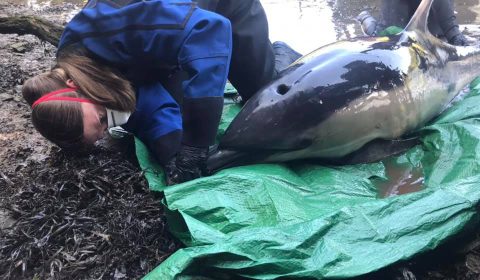 Topics covered over the externship will include:
Basic marine mammal anatomy and physiology
Seal pup rescue and rehabilitation in the UK
Veterinary assessment and treatment of seal pups
Threats faced by marine mammals
Marine mammal conservation efforts
Cetacean stranding response in the UK (including a mock cetacean stranding exercise using teaching models)
Veterinary assessment and treatment of stranded cetaceans
Scientific recording of stranded dead marine mammals
There may also be an opportunity to attend a marine mammal post-mortem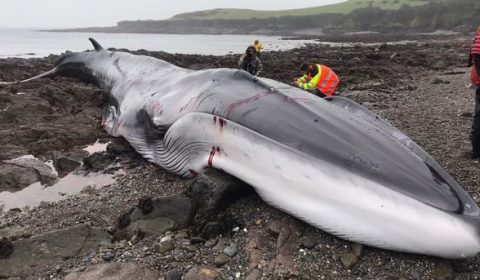 The externships are kindly being supported by our colleagues at:
Cornwall Seal Group Research Trust
The Cornish Seal Sanctuary
Cornwall Marine Pathology Team
Cornwall Wildlife Trust
Dates and location:
Applications are currently CLOSED for externships starting in December 2022 and January 2023 (please check back in early 2023 for winter 2023/4 applications). Please note that externships will not run over the Christmas period (24 Dec- 1 Jan) and will be for a duration of two weeks.
Based at the BDMLR Cornwall Seal Hospital, in the mid-Cornwall area.
Requirements to participate:
Applicants MUST be in their 4th/penultimate or 5th/final year of studying veterinary medicine at the time they complete the externship
Applicants will need to arrange their own accommodation for the duration of the externship, and access to a car is strongly advised due to the nature of the work
A strong and genuine interest in marine mammal/wildlife/zoo/conservation medicine is essential
An ability to work well within a team (and a sense of humour! :D)
How to apply
To apply, please complete and submit the Google Form at the link below by the 15 March 2022:
https://docs.google.com/forms/d/e/1FAIpQLScJUwIJCSApSCcorum_I24tXqAMwoPX6ttOarWcD7ayQg5dVg/viewform?usp=sf_link
A small number of applicants will then be invited for an informal online interview, and the successful applicants notified by the 7 April 2022.
Any questions can be emailed to Dr. Natalie Arrow natalie@bdmlr.org.uk