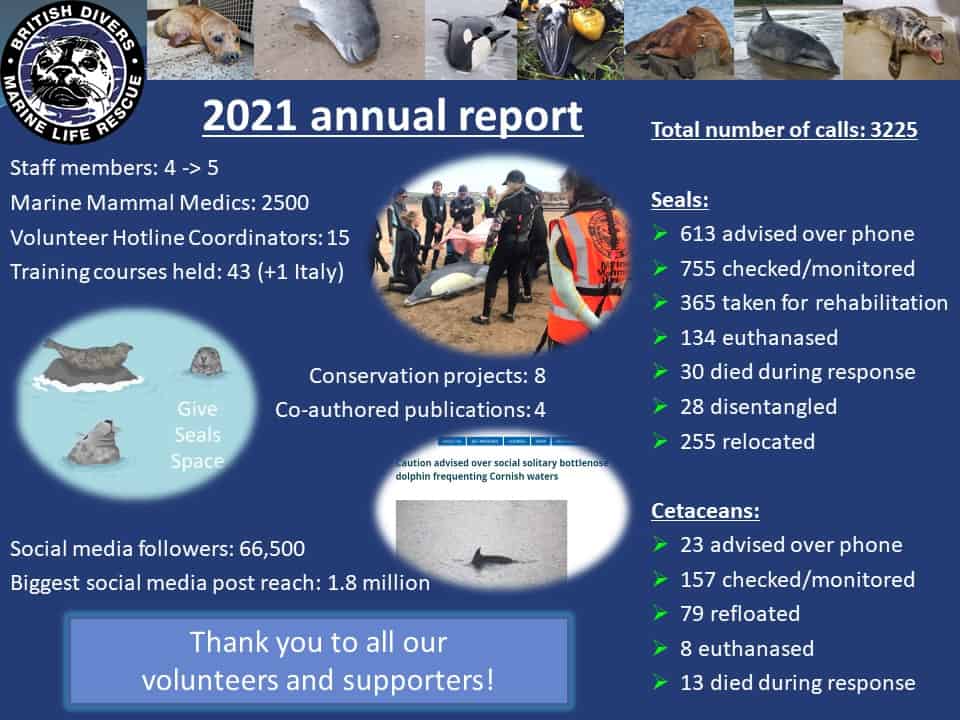 Our 2021 annual report has now been published, showing a headline figure of 3225 calls made to our hotline – the most on record so far (again!).

There are many reasons why calls have been increasing over the last few years, including:
– Greater public awareness
– Increasing human population living at/visiting the coast
– More coastal activities and disturbance to wildlife
– Climate change increasing autumn and winter storms

Needless to say, we are hugely thankful for our Hotline Coordinators (many of whom are volunteers!), Marine Mammal Medics, veterinarians and nurses, plus colleagues and other organisations with whom we work very closely such as the seal rehabilitation centres, researchers, conservation groups and others to make this all happen – and of course our supporters!

You can read the full report here for more detail and analysis of how things stand in 2021, and we look forward to embarking on our 2022 report very soon!