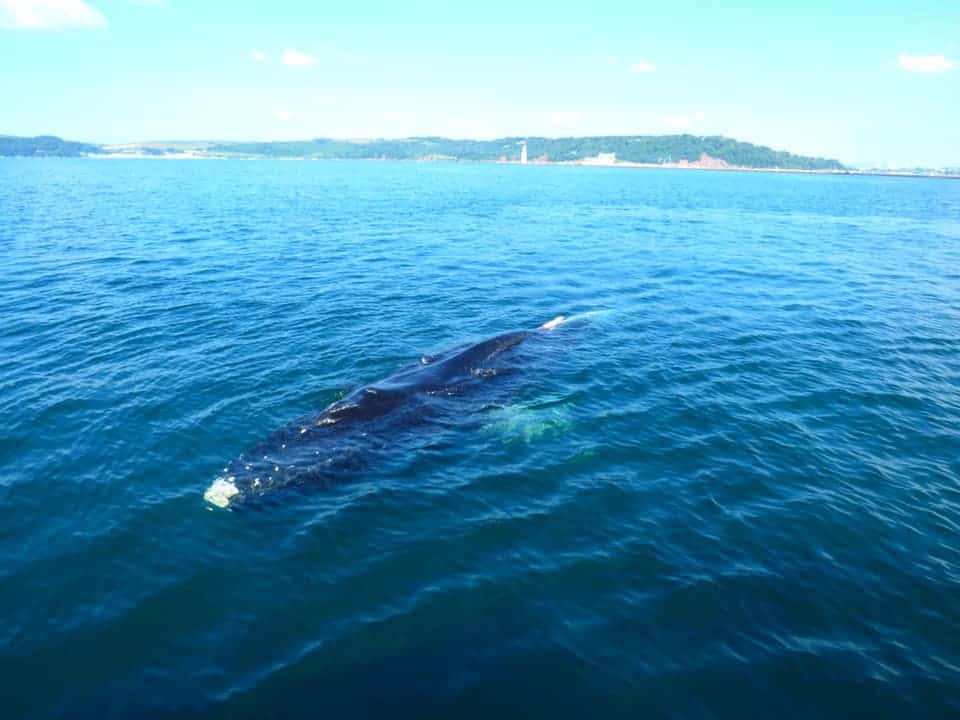 A juvenile humpback whale sighted in Plymouth Sound, Devon, on 15 July is currently being monitored by volunteers from British Divers Marine Life Rescue.

The animal, estimated at around 9 to 10 metres long, has raised concerns over its health after photos revealed it to be in poor nutritional condition and with some extensive healing injuries to its tail. BDMLR Medics are monitoring the whale's situation over the coming days to gather more detail on the injuries and its behaviour to aid further veterinary assessment.

Plymouth was also currently hosting the Great Britain Sail Grand Prix event last weekend, with a large number of vessels expected on the water throughout. SailGP is committed to minimizing risk to the local marine environment and ensuring its racing has minimal impact on marine wildlife. Developed with the Ocean Conservation Trust, SailGP has a comprehensive marine mammal protocol for all events, including Plymouth. On sighting, this was put in place and successfully enacted when the whale swam through part of the racecourse, temporarily halting a race (as per the protocol). All involved with this will continue to work together in the best interests of the animal based on where it goes next. Observers from OCT, SailGP and BDMLR will be watching from around the bay to help communicate its whereabouts and react where needed.

Water users are urged to keep their distance from the animal if they spot it, as it may be stressed and disoriented by its state of health and there are concerns it may strand if its condition deteriorates further or is distracted by boats getting too close. It is illegal to intentionally or recklessly disturb a whale under the Wildlife and Countryside Act 1981. Best practice guidelines for watching whales can be found at www.cornwallmarinelifecode.org.uk.Further updates on this incident will follow if the situation changes.

Photo: Lewis Furzeland.