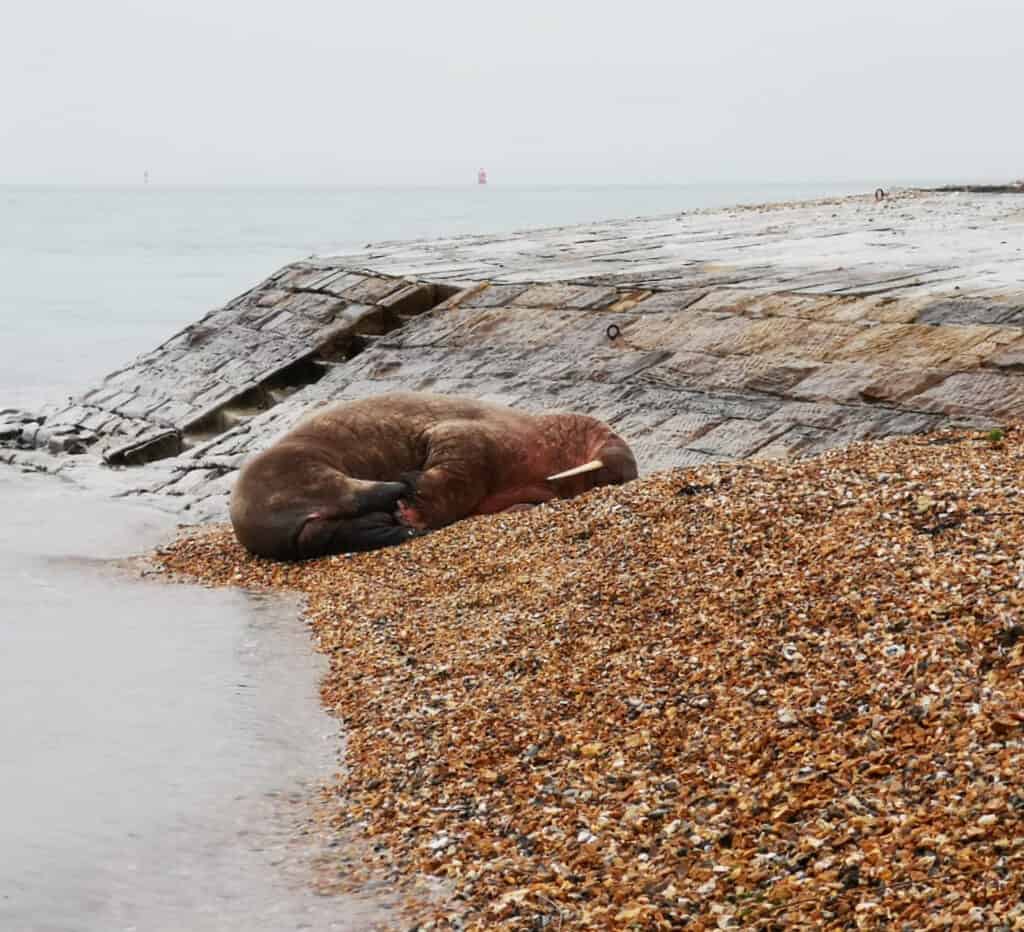 A walrus known as 'Thor' is currently being monitored by BDMLR volunteers and the Coastguard in Southampton after hauling out on the beach to rest overnight.
The animal was first sighted in the Netherlands on the 6 November and has been travelling along the coast of France as far as Brittany in the last few weeks.
Key advice is being issued to everyone to give the walrus a very wide berth to avoid disturbing it. Walrus travel long distances and have rest stops to recover and regain energy before moving on again. Every time it is disturbed by people being too close or noisy will impact its chance of survival. Walruses are protected from disturbance under UK law.
In 2021 two walruses visited the UK – Wally who came to south Wales and the Isles of Scilly; and Freya who visited Northumberland and Shetland.
Wally required very involved management from welfare groups on the ground to keep him and people safe until he moved on successfully. In contrast, Freya returned to Norway where a critical lack of management of her situation led to large crowds gathering close around her. She was killed by Norwegian authorities in August as she was deemed to be a danger to the public. BDMLR and colleagues started an open letter and petition to Norway asking for detailed explanations as to why management measures were not implemented, and can be viewed here: https://www.change.org/p/help-ensure-protection-for-climate-change-refugees-like-freya.
Of course we do not know how long Thor will be around the UK, but while he/she is here we ask everyone to behave sensibly and responsibly for their safety as well as that of the walrus to avoid a worst case scenario occurring.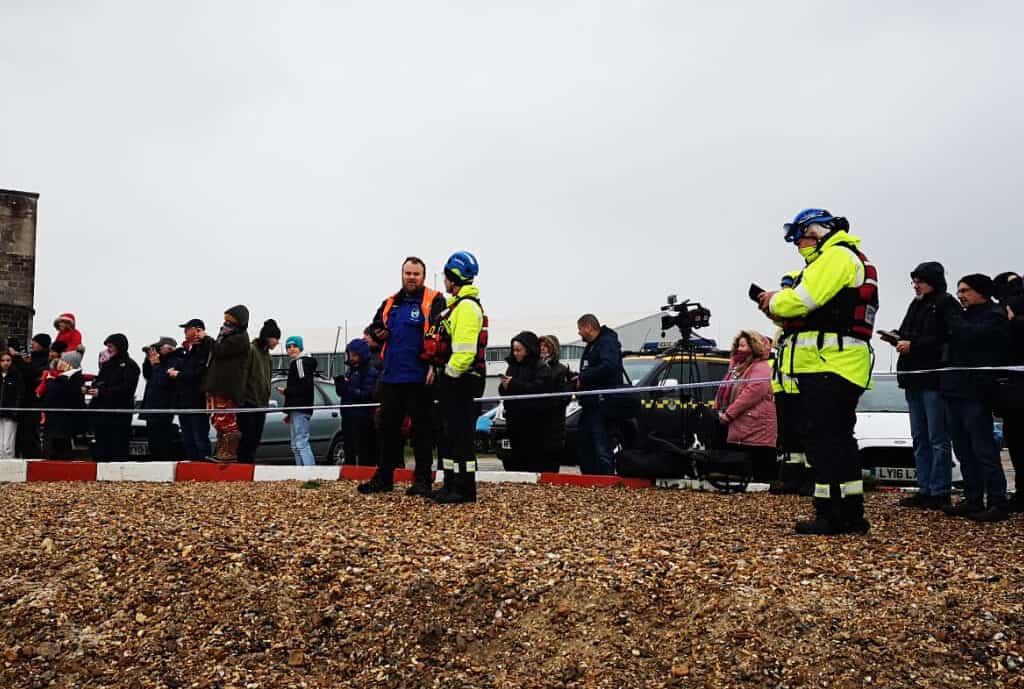 Photos: Steve Blanchard/BDMLR