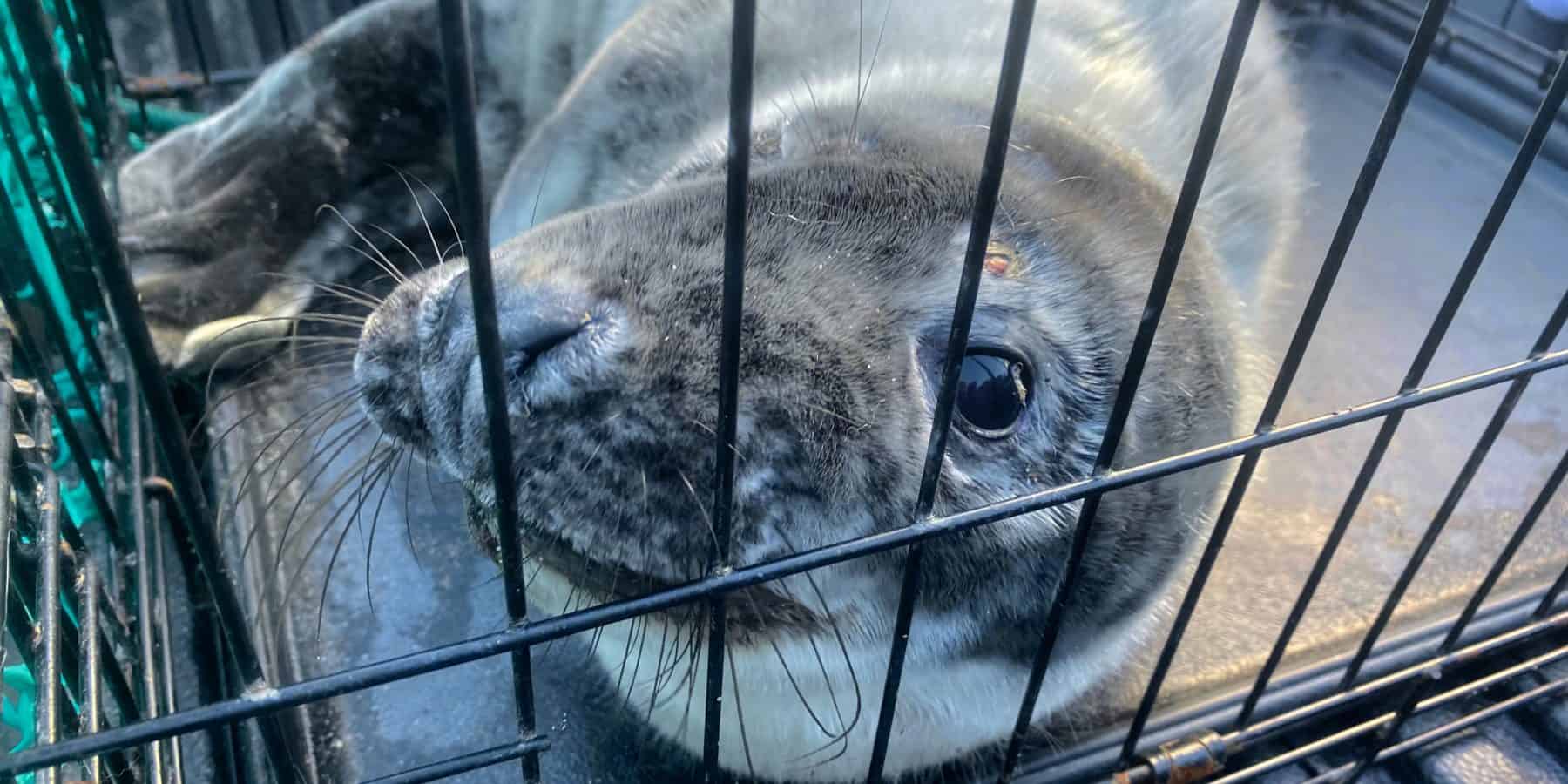 Over the summer BDMLR has been building a new state of the art seal hospital in Cornwall, one of its busiest areas for seal pup rescues and on 27 September it received its first casualty. Ostrich, a 2.5 week old female grey seal was rescued from Trevellas Porth near St Agnes, Cornwall. At 14kg, she was less than half the weight she should have been at her age and very lethargic, so the decision was taken to uplift her from a dog infested beach as no sign of her mother was detected after several hours of monitoring.
Ostrich, as the pup was named, was transported to the new seal hospital and placed in Pen 1 (the unit has 10 pens) where she was checked over by Natalie Arrow, BDMLR's Veterinary Consultant. She was given fluids and her wounds were addressed before she was able to rest.
The following morning, after another check, she was transported to a seal rehabilitation unit where she will undergo further treatment and be nourished to bring her back up to a natural weight. After which she will be released back into the wild.
BDMLR officially opened the seal hospital on 11 September 2021, just in the nick of time as it turns out. The hospital is equipped with 10 seal pens and is a dedicated seal pup treatment facility.
BDMLR would like to thank medics: Lizzi Larbalestier, Emma Childs, Julian Larbalestier and Goose (the dog). It would also like to thank BDMLR supporter Chris Burge for shooting the footage.