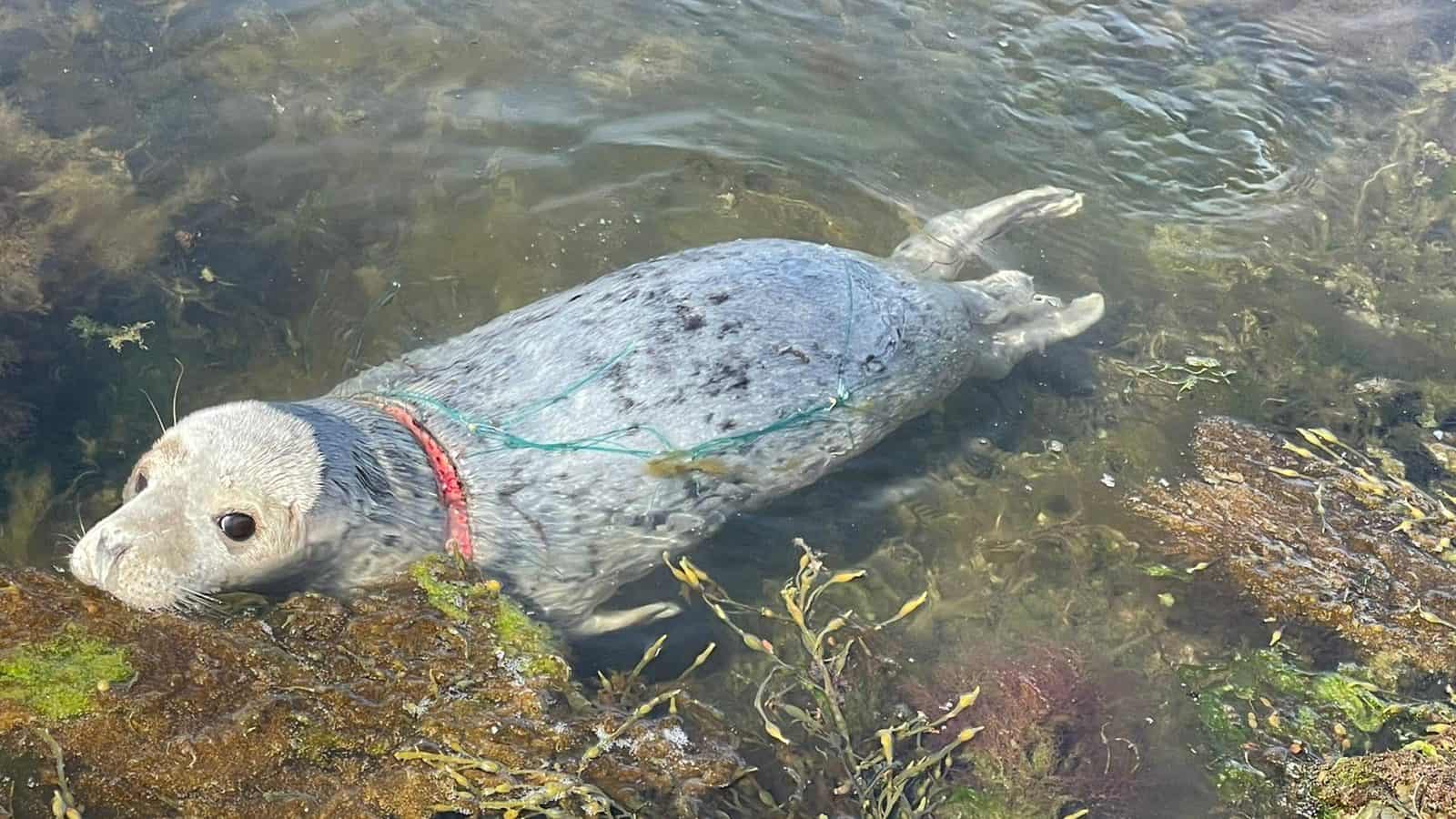 Marine Mammal Medics in Sanday, Orkney were called out to an entangled young grey seal Sunday afternoon at Tresness.
Our Medics took the long 2.5 mile walk out to the point and found the pup snoozing beside a rock pool a little way from the large grey seal colony and fortunately, with spring tides at the moment, was well away from the water. After a quick discussion to set a plan of action, the Medics were able to get down to the animal for a closer look.
It was apparent that a small piece monofilament netting was around the neck of the animal and cutting into the flesh. Following a brief dip in the rock pool to try and escape, the seal hauled back out and our Medics were able to restrain it and safely remove the net. The wound was checked and the decision was made to release the animal straight away as there was no sign of infection and should heal quickly with the netting now removed. Due to the very remote location of the animal, it would have been a long and stressful hike back to transport and then an overnight stay before a ferry to the nearest vet the following day.
Medics will be returning to the site to check the animal is recovering over coming days. Huge thanks to the member of public who reported the animal and to our Medics for giving this seal a second chance.
Photo credits: Emma Neave-Webb