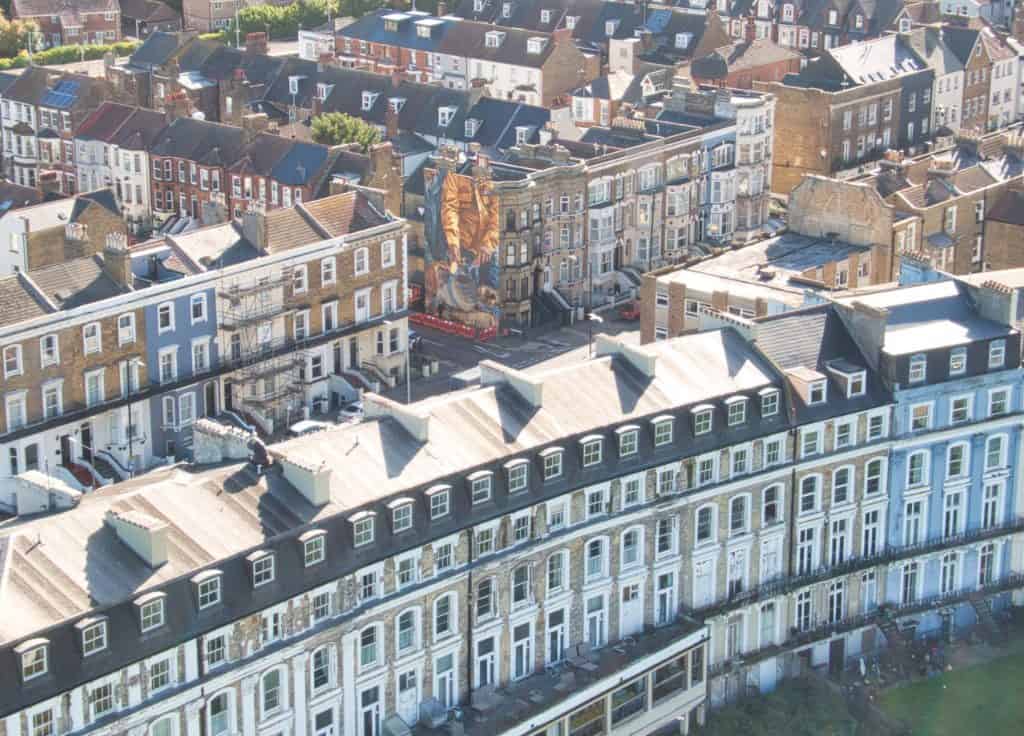 BDMLR Kent was thrilled to be asked to be an Environmental Partner in the Rise Up Clean Up Margate Residency Festival in Margate. The residency, organised by world renowned urban artist Louis Masai, took place in September and October 2022. Its objective was to raise awareness of pollution and debris in our oceans and involved 17 global urban artists who created murals throughout Margate and Cliftonville in Kent.
BDMLR's mural artist was Glasgow-based Sam Bates, who was given one of the festival's largest walls on which to create his mural. To create the artwork Jez and Sheila Stone, along with Mark Noone all from BDMLR in Kent, met Sam on a beach with a seal model and some net debris so he could take photos to work from.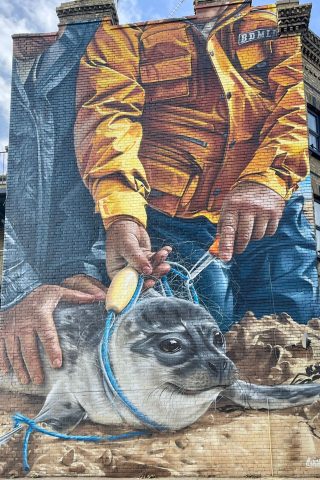 Above is a close up of the mural (photo: Amy Rutland)
Sam works with spray paints and concentrates on textures and shading. What started off as a series of grids and straight lines progressed into something phenomenal, we hope you agree. The level of accuracy and detail is exquisite. The finished mural can be seen from the main road and has attracted a lot of attention. And the Rise Up Residency has organised a plaque to go on the wall with British Divers Marine Life Rescue as the Environmental Partner along with contact numbers.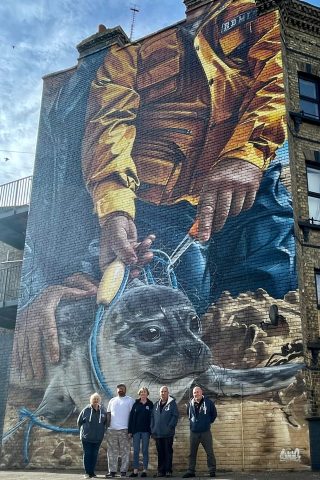 Left to Right: Sheila Stone, Smug (Sam Bates), Kent Area Coordinator Alex Levine, Jez Stone,Mark Noone
We were later informed that one of the other artists, Hera Herakut, also wanted to become the Environment Partner of BDMLR and her mural will also have a plaque on it giving details of BDMLR. Her mural uses fantasy to tell a story, and she used mermaids and underwater houses to show the sea is home to other creatures. She included local school children to paint the houses so they could have some ownership over it. The seal's eyes reflect the houses around it and the whole mural is amazing. The message reads: The Merfolk had not yet given up hope that the humans would one day clean up their own mess.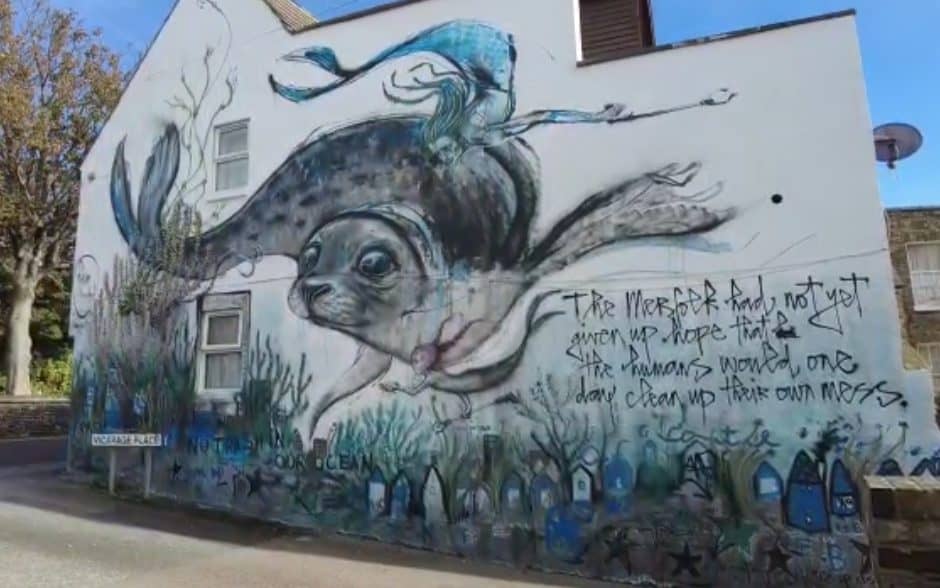 More information on the festival can be found at Residency — Rise Up Clean Up Margate
You can find our partnered murals on the digital map that has now gone live! Follow it here: https://riseupresidency.co.uk/map
As the murals' partner we will be listed on the microsite with links to the BDMLR website as well as on a metal plaque that will be placed on the wall itself.
Instagram handles for our partnered artists
#louismasai
#Smugone
#hera_herakut