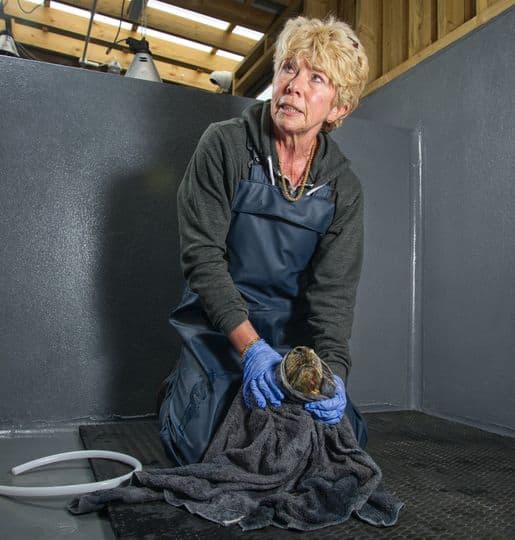 We're thrilled to share the news that one of our amazing volunteers, Alison Davey, has won the annual Petplan UK award for Volunteer of the Year!
Alison was nominated for the award in recognition for the many things she does as part of our team, for the animals we care so much about, and generally being a really outstanding person. She was in disbelief upon hearing that she had made the final three recently!
Everyone who was nominated was thoroughly deserving of recognition as well for they too do so much as part of their respective charities and animals they look after. It was very touching to see all of their stories and comments from the colleagues, which you can view in the video on the Petplan UK Facebook page here.
Alison, along with her husband, attended the awards ceremony and was announced as the winner of her category, much to everyone's delight here at BDMLR! Congratulations, and thank you for everything that you do.
Picture: Gavin Parsons / BDMLR