The trustees of British Divers Marine Life Rescue have recognised the outstanding contribution of 10 BDMLR Marine Mammal Medics. The Medics were chosen for special recognition for their dedication to BDMLR, their work with marine animals and the contribution they have made to ensure the charity thrives.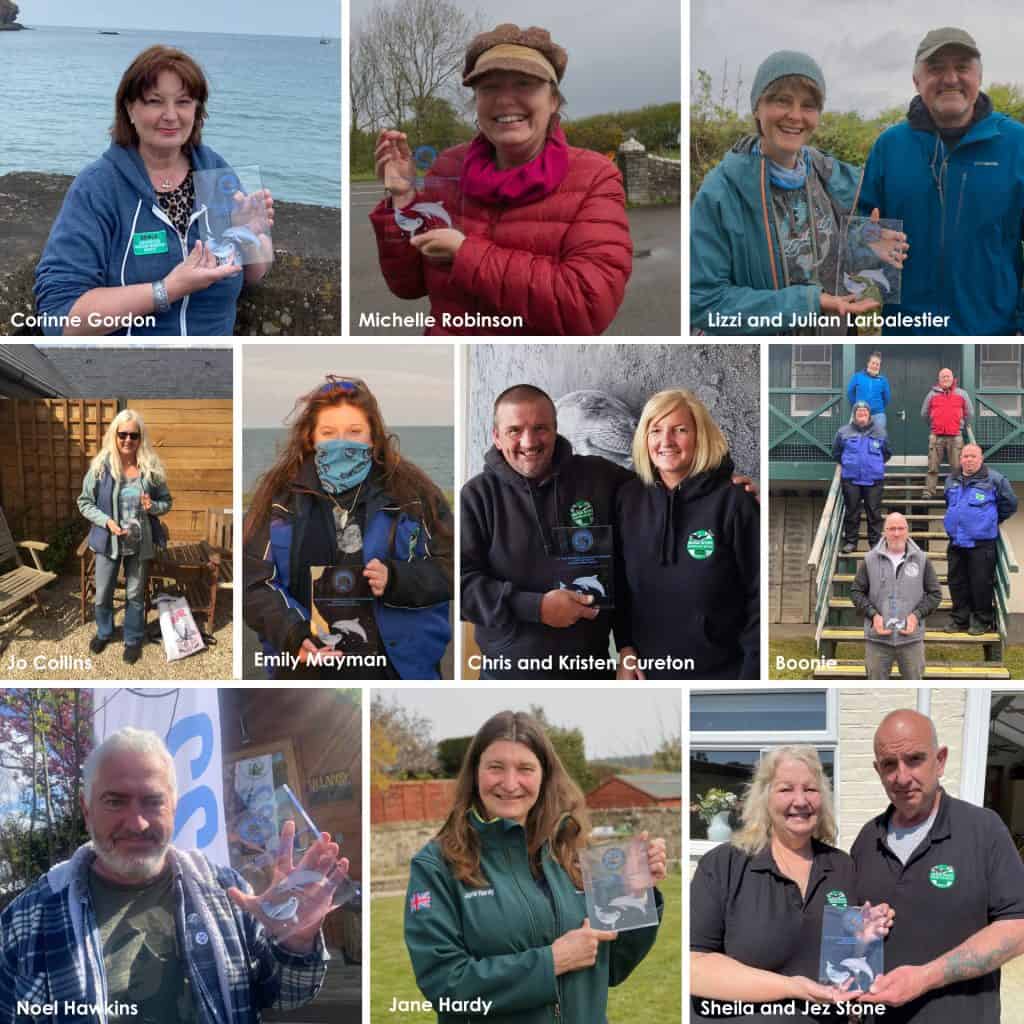 In no particular order those awarded the Outstanding Contribution to Marine Mammal Rescue Award are:
Corinne Gordon (Edinburgh, Scotland): Corinne is well known for her dedication to the charity. In fact so widely is Corinne regarded that the citation simple read: "For Corinne being Corinne."
Michelle Robinson (Cornwall): Michelle has dedicated so much time to helping BDMLR and is one of the nicest, kindest people you could meet. Her extraordinary commitment to ensuring the north Cornwall area and beyond runs smoothly means she richly deserves the award.
Lizzi and Julian Larbalestier (Cornwall): This amazing couple were jointly awarded for their overnight accommodation for seals and their incredible fundraising efforts for the new Cornish seal hospital.
Jo Collins (Norfolk and Suffolk): Jo is one of BDMLR's busiest medics and an all round superwoman.
Emily Mayman (Yorkshire): One of our hard working a dedicated Out of Hours team. Emily (Who goes by the name Em) goes above and beyond.
Chris and Kristen Cureton (North West England): Another super couple. This pair of super active medics are always promoting BDMLR and are always on hand and go above and beyond what would usually be expected.
Boonie (Moray, Scotland): A man so famous in BDMLR, like Madonna, he only goes by one name. He took over the management of the Large Whale Disentanglement team and is leading it well.
Noel Hawkins (Wester Ross): This medic virtually single-handedly undertook a mass stranding of whale on South Uist, Western Isles last year due to COVID-19.
Jane Hardy (Northumberland): Hardy by name and hardy by nature, Cold water swimmer Jane was commended also for her overnight accommodation for seals and her dedicated fundraising efforts which has helped BDMLR in so many areas.
Jez and Sheila Stone (East Kent): A mainstay of the East Kent BDMLR team, this couple are a powerhouse. They attend rescues, help at courses and fundraising events, give talks at schools and even overnight seals when the weather is too bad to relocate.
The Outstanding Contribution to Marine Mammal Rescue Award is chosen by BDMLR Trustees Alan Knight, Mark Stevens, Geoff Hammock, Faye Archell and Gavin Parsons. It is a new annual award presented to volunteers who have demonstrated a dedication to helping the marine environment in a positive way. This is the first year the award(s) have been made and the list of outstanding medics was too long to just present one award.