On Thursday 15 June 2023 around 5pm, BDMLR received a report of a small harbour porpoise calf that had live-stranded on the beach at Red Wharf Bay in Anglesey, North Wales. A well-meaning member of the public unfortunately pushed it back out to sea where it was swept away by the tide and went out of sight.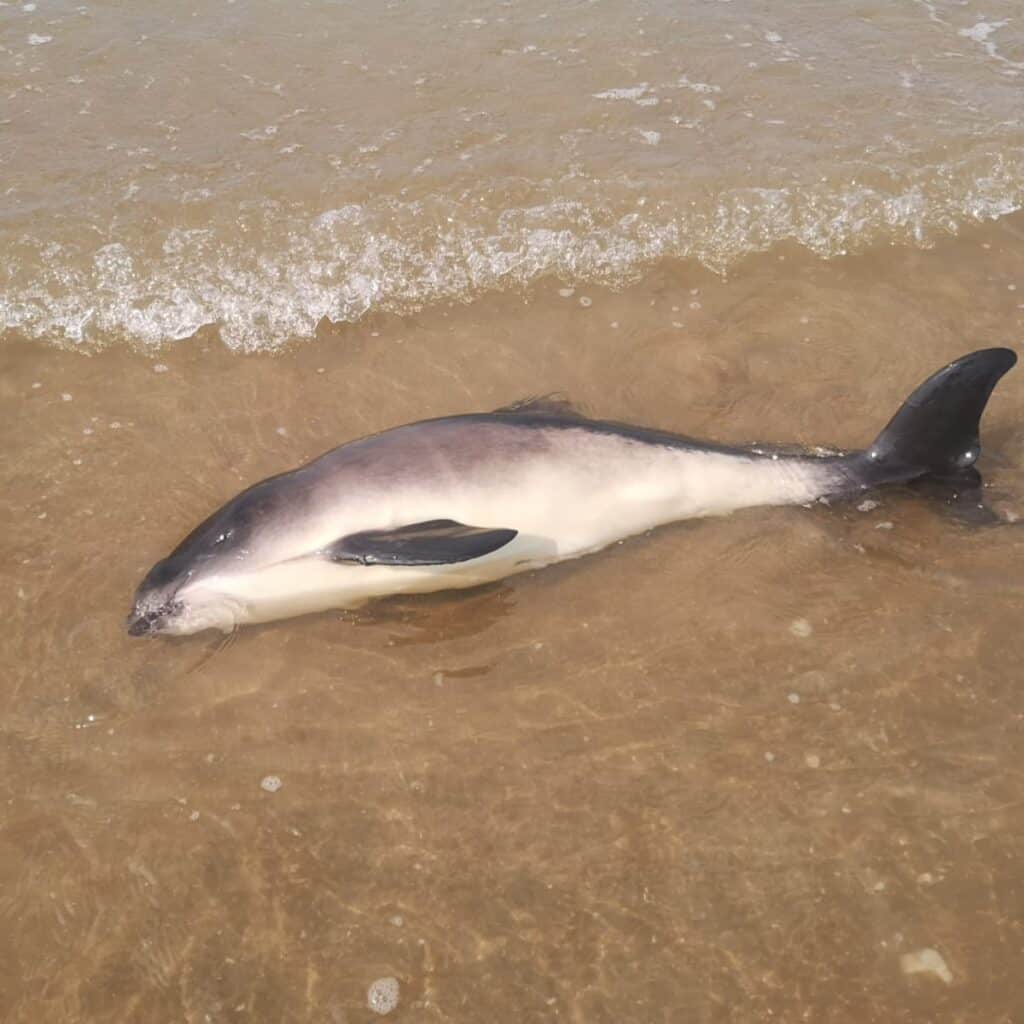 Due to the porpoise being so small with apparent foetal folds from the photo the caller sent in, it would have been maternally dependent, and with no other porpoises sighted in the area, the calf would not have survived. We dispatched a small team of local Marine Mammal Medics to observe from the coast with binoculars to see if they could locate the animal.
After a few hours of searching, the porpoise calf was nowhere to be found, however just as we stood our Medics down at around 8pm, we received another report of a small porpoise stranded at Llandona beach a few miles further East. Our Medics quickly turned around and headed back to the beach with all their equipment.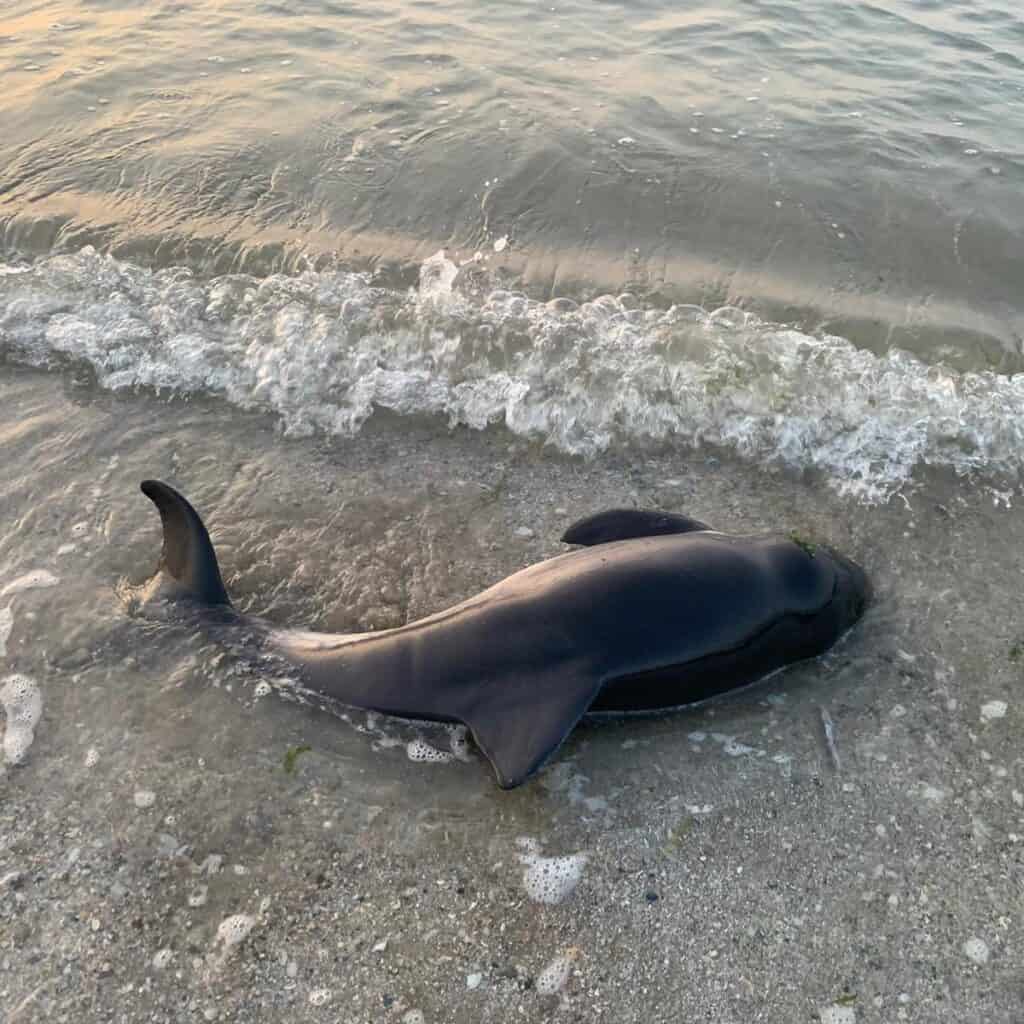 The porpoise was found in the shallows, being pushed around by the waves, but still breathing. Our Medics kitted up and entered the water to stabilise the porpoise and keep it upright. The foetal folds were confirmed here, so the decision was made to bring the animal onto the beach where they could complete a full assessment, and it was highly likely that the calf would have to be euthanised due to no sign of its mother.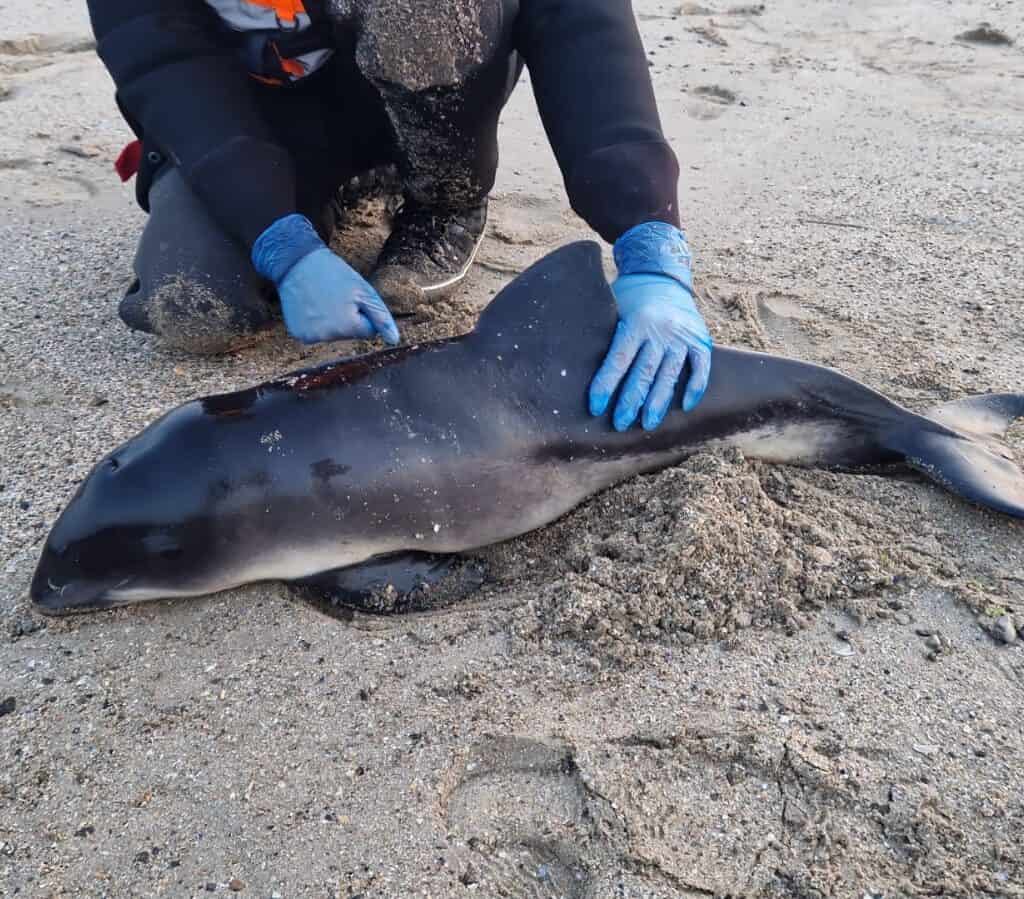 The porpoise was confirmed as a male neonate, with lingual papillae (frills along the edge of the tongue used for latching on to his mother's mammaries for feeding) present. It was at this point that we learned of the body of a nursing female porpoise that had stranded nearby the day previous, so it's highly possible that this could've been his mother. Without her milk, he would starved to death, and it was obvious he hadn't fed in some time due to his poor body condition. Our Medics continued to perform first aid on the porpoise, keeping him as comfortable as possible, until we arranged for him to be transported to the vets to be euthanised.
A sad outcome, but the right one to prevent him from suffering any further.
We'd like to say a huge thank you to the two Coastguard teams (Moelfre Coastguard and Penmon Coastguard) that attended and supported this rescue; to Bodrwnsiwn Vets in Mona who kindly relieved this young porpoise of any further trauma; and of course, to our dedicated Marine Mammal Medic volunteers who responded quickly and efficiently to keep the calf safe and comfortable in his last moments.
Photos: Victoria Roberts, Sophia Taylor and Craig Brown.