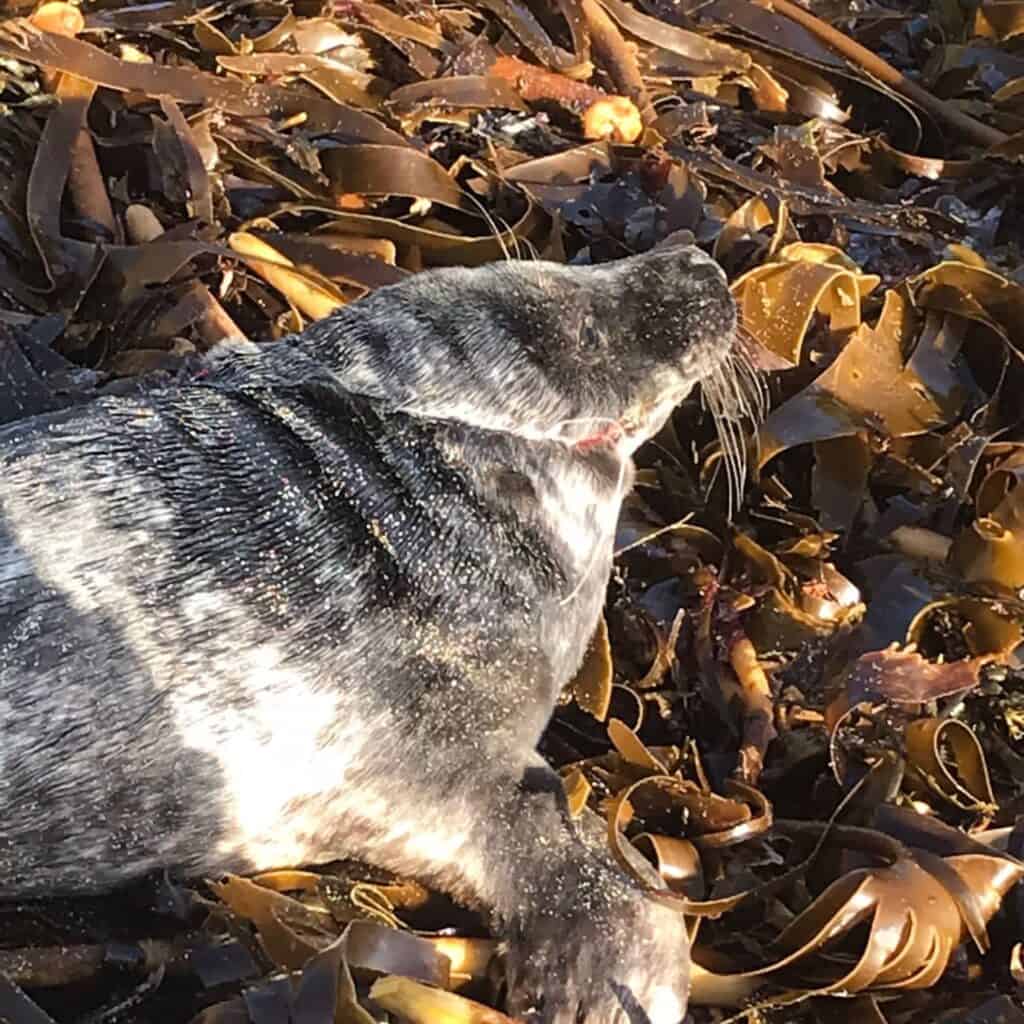 Medics in Cornwall were alerted to a young grey seal entangled in a line of hooks on the water's edge at Porthgwarra on Wednesday 25 October.
Two Medics from our Cornwall team attended promptly, however the seal was washed off by the incoming tide minutes before they arrived. All they could do was watch from the shore for the next couple of hours as it drifted around the cove and eventually disappeared from sight. The following morning the pup was found hauled out again and Medics were quickly dispatched and able to capture it successfully.
Over a dozen hooks were attached to the animal, half of them embedded in various parts of its body, including one through its mouth, with the line pulled tight over its neck to another in its back. Trailling hooks had also become caught in kelp stems that the pup was dragging behind him.
Medics used wire cutter to clip the shafts of the hooks, and then extract the barbed ends through its skin. They left only small clean wounds, except the one in the mouth which had torn the lip slightly. Despite the experience, the pup was otherwise in a relatively good condition, if somewhat exhausted by it all. After being given some rehydration fluids it was marked and released back on the beach, eventually swimming off when it was ready.
Entanglement of seals in long lines of hooks is a relatively new phenomena in the area, having only started being recorded in the last few years. It is believed climate change may be at fault, as the peak seasons for grey seal pupping and haul outs are miving much earlier in time, while the mackerel season associated with this fishery type is starting later, causing these accidental interactions to become more likely to happen more frequently.