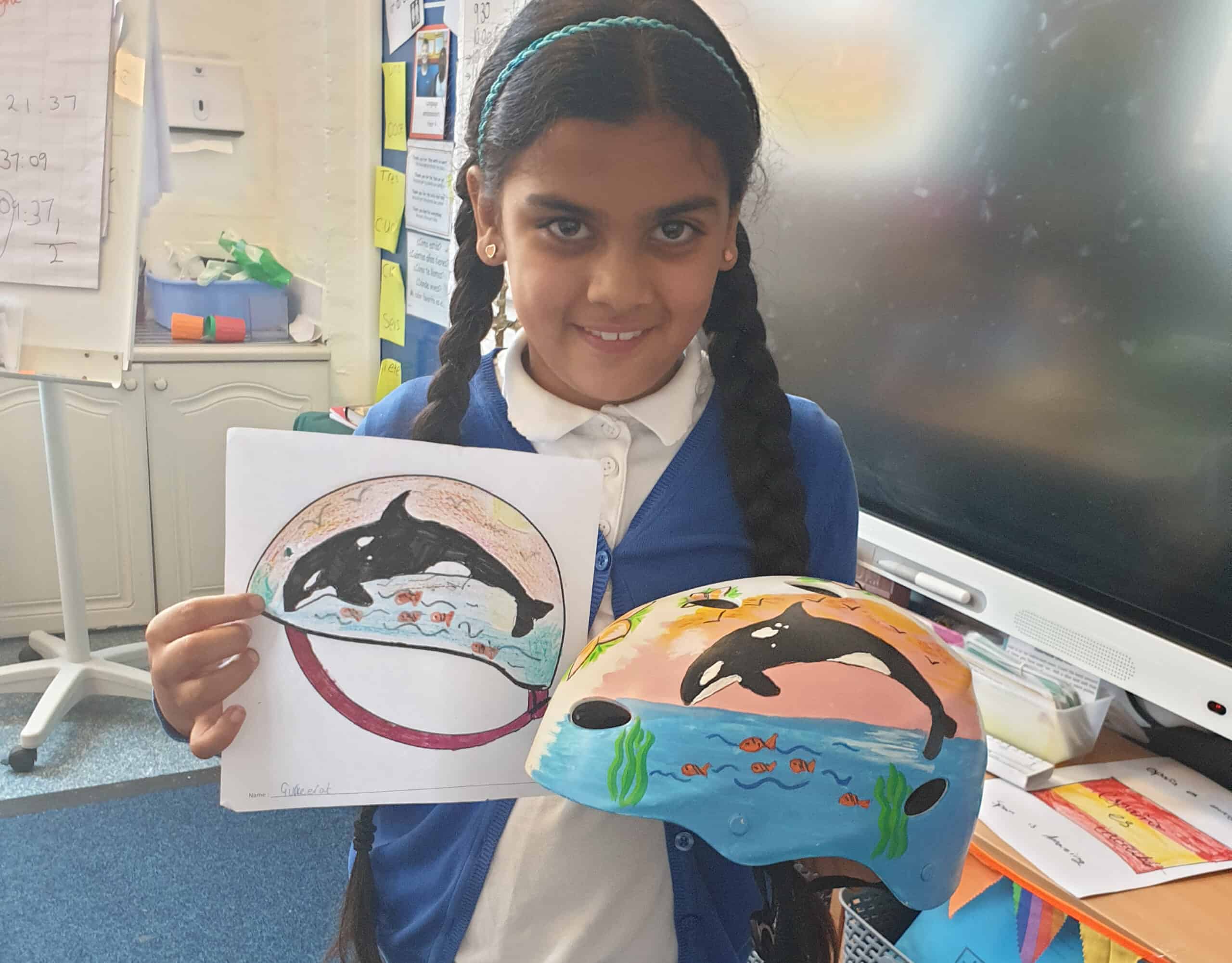 During a recent visit to St Martin's primary school near Dudley, BDMLR director and trustee, Mark Stevens challenged a class of Year 4 students (8 to 9 years old) to create a rescue helmet design. And the design painted by Gurkeerat was chosen by BDMLR Medic and artist Gilli Graham as the winner and actually put onto a helmet.
While working on a marine life based project based on 'This Morning I Met a Whale' by Michael Morpurgo, the class met Mark, who was actually in charge of the operation to try and save the northern bottlenose whale that swam into the Thames several years ago.
"I have been working with the school for a number of years on their work on the Thames Whale and previously answered the students' questions via Zoom," said Mark. "This year I thought it would be nice to see them in person."
"I took along my large whale disengagement helmet, which was customised by BDMLR Medic and artist Gilli Graham and the students loved it. So, on the spur of the moment, I came up with a competition for them to design a rescue helmet based on sea life. The results were fantastic and Gilli picked the winner and painted the design onto a helmet."
The picture above shows Gurkeerat and her finished rescue helmet, which she gets to keep and plans to use as a cycle helmet saving herself until she's old enough to save whales. You can see the other designs, which are all brilliant on BDMLR's latest Instagram post look for @bdmlr_uk.
"As a teacher I think it is very important we inform and inspire the younger generation to carry on the work of BDMLR and to understand that mankind's future may well rest in our seas and oceans," added Mark.