Wednesday's Sei whale wasn't the only cetacean that we attended to that day. On the 10th November 2021, we also received callouts for two stranded dolphins – one in Rhos-on-sea in North Wales and the other in Gairloch, Scotland.
BDMLR received report of the Rhos-on-sea dolphin being wrestled in the surf by a well-meaning member of the public trying to refloat the animal. However, by the time our Marine Mammal Medics arrived on the scene, it was laying listlessly at the water's edge and had died. It turns out it was not a dolphin at all, and actually a Sowerby's beaked whale. She was identified as a female and measured 3.9m in length, and appeared to have extensive injuries from her beak down to her tail fluke. Our medics informed the Cetacean Strandings Investigation Programme who carried out a full necropsy the day after to discover if there was any particular reason why this poor individual stranded. It'll be a while until we receive the results from the samples that were taken, but CSIP found that she hadn't eaten recently despite her otherwise reasonable condition. We will share any further updates that we receive from them.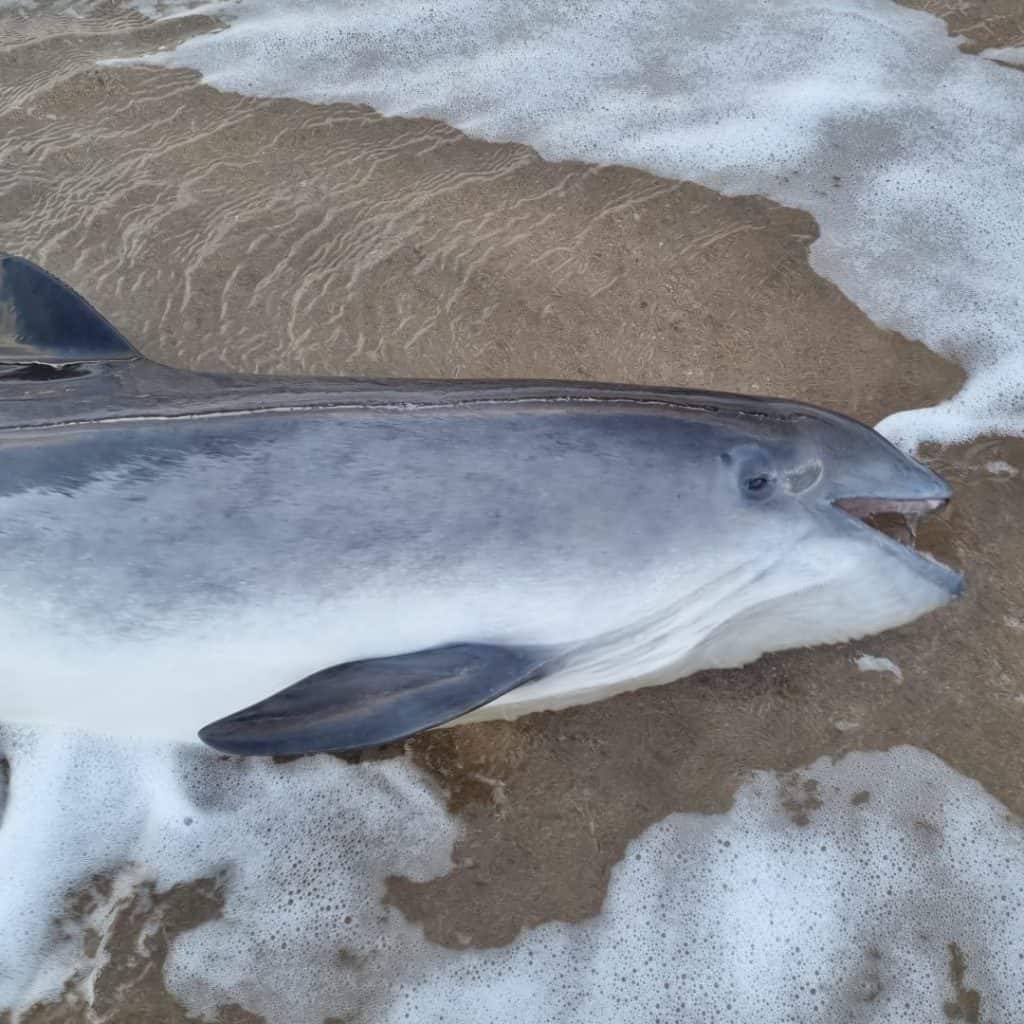 The other cetacean, in Gairloch, Scotland, was reported to us by a member of the public as a dolphin but turned out to be a stranded harbour porpoise. They too had attempted to refloat the individual with good intent, but the porpoise had beached itself again so they called us for assistance. Porpoises are generally quite fragile and so when they strand, they become very vulnerable and often don't make it. Unfortunately, this became the case with this one before we could even get any medics on site. The Scottish Marine Animal Strandings Scheme (SMASS) were notified and will also collect the body for a necropsy.
We wanted to take this opportunity to remind everyone of what they should do when they encounter a live cetacean stranding:
Call BDMLR's rescue hotline immediately: 01825 765546
DO NOT return the animal to the sea as they may need treatment and or a period of recovery before they are fit enough to swim strongly. Returning the animal to water using the wrong methods may also cause further injury and distress to the individual.
Keep quiet, calm and gentle – excessive noise and disturbance will only stress it further.
For further information, please click here to read our guide on 'What to do if you find…'
Sowerby's beaked whale photo credit: Lauren Johnson
Harbour porpoise photo credit: Kirsty-Anne Pugh