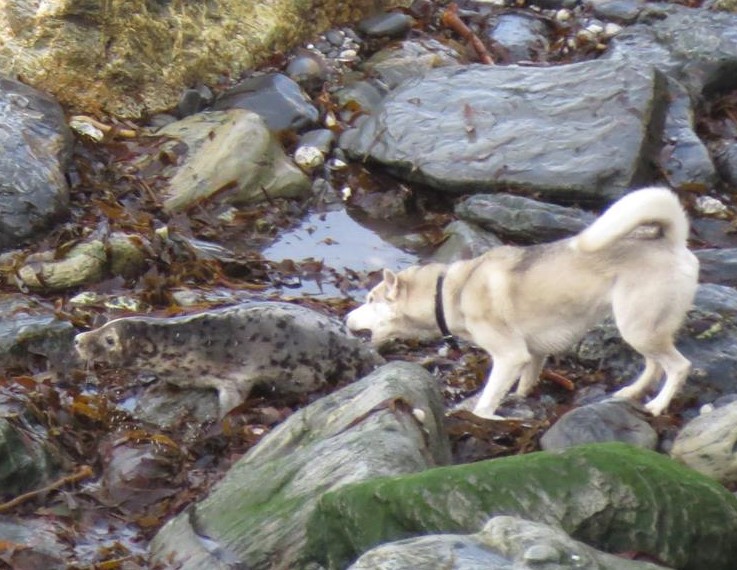 After the recent serious seal stampede in Yorkshire caused by a runner, as well as another seal injured in a dog attack on Spurn Head, the Seal Alliance release a new report showing that seal disturbance is a chronic issue of conservation concern.

The UK is home to over a third of the entire world's population of grey seals and 32% of the European subspecies of common seals. Grey seals are the UK equivalent of African elephants. In fact, there are fewer grey seals in the UK than red squirrels!

A recent Wildlife and Countryside LINK briefing report1 shows that there is a strong economic case for seal protection around the UK, supporting many thousands of jobs in coastal communities. These precious mammals face an extensive list of cumulative threats. These include Climate change; over-fishing; entanglement in fishing nets and lost gear; ocean acidification; coastal development and loss of habitat; toxic, chemical and pharmaceutical pollution; macro and micro plastics litter and chronic disturbance2. Of these threats, disturbance from human interaction is a significant and growing problem, particularly in the summer, but one that can be resolved by a combination of public education, voluntary codes of conduct and protective legislation.

The just released Seal Research Trust's 'People Protecting Precious Places (PPPP) Grey seal disturbance in Cornwall' reports key findings:
o Seal disturbance was a widespread issue around Cornwall with identified hotspots
o Disturbance was all year-round (incidents peak in summer but more seals are disturbed in winter)
o On average 1106 seals in Cornwall were seriously disturbed a year compromising their survival chances
o A significant increase over time, particularly in the summer and across most user groups
involving walkers, boat trips and kayakers.

In 2019 and 2021 PPPP surveys across four hot spot sites found:
o A high disturbance rate of 44% of all surveys up to 68% in the 65% of time when activities occurred
o Boat trips, RIBs and Air-based activities resulted in the highest proportion of disturbance incidents
o Paddle sports and Swimmers caused the worst, serious disturbance incidents.

Report Recommendations:
o National legislation to make seal disturbance illegal
o A voluntary national marine code of conduct for commercial operators and recreational activity
o Implementation of a licensing for commercial tourist boat activity
o Marine Protected Area management to include disturbance measures
o Continued public information campaign including leaflets and signage
o Local Marine Stakeholder Groups to encourage greater community and business engagement
o No fly zones over sensitive seal sites