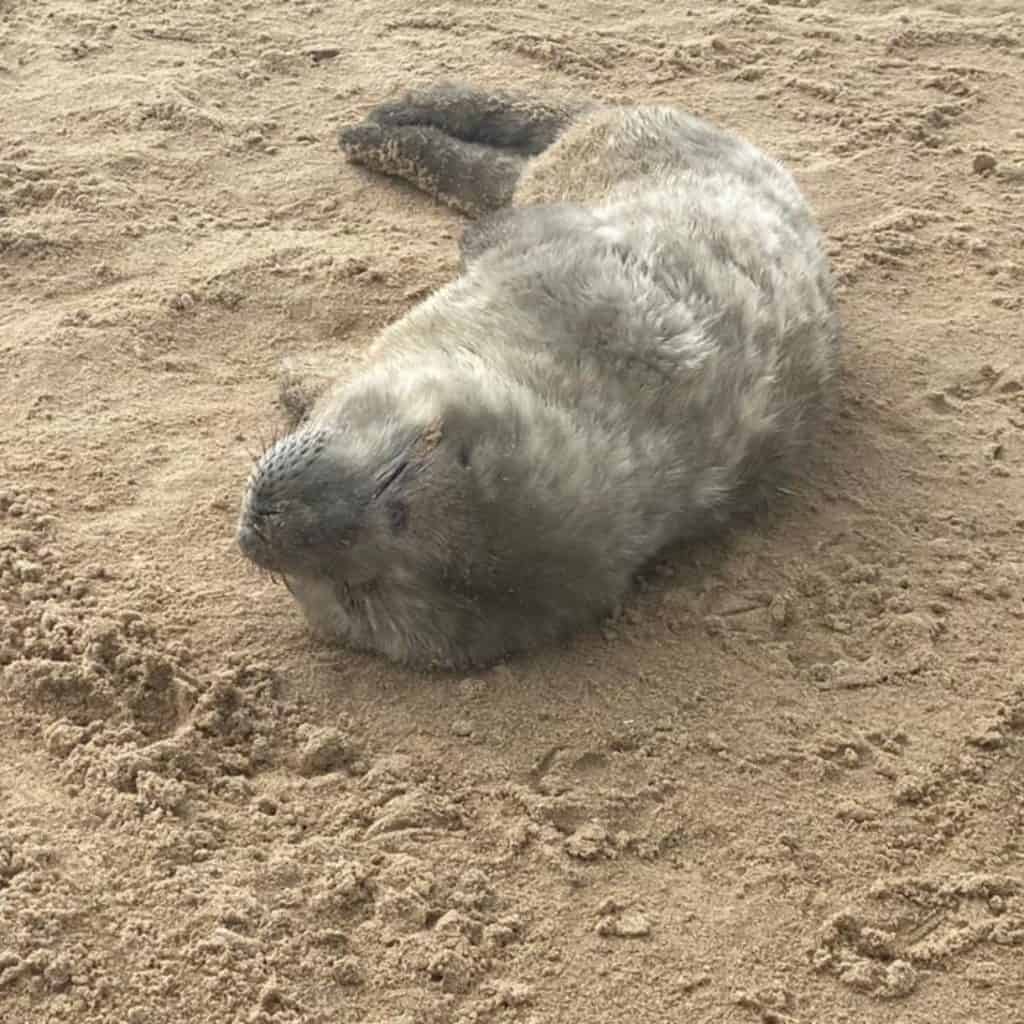 A walker in Brancaster was surprised to come across a very small seal pup on 20 May, while not uncommon to the area the pup was very small and appeared to be alone. The lady called the BDMLR hotline and two local marine mammal medics went straight out to search for the common pup, which was almost certainly premature as it was still displaying its long white fur coat (lanugo) which is usually moulted while still in the womb.
Unfortunately, by the time the medics arrived at the location the tide had turned making the area inaccessible, the pup could be seen but not reached. The search resumed the following morning and the pup was found almost straight away on the opposite side of the same creek, still alone and no adult seals in sight.
The 8kg common seal was uplifted and was examined by a local veterinarian, before going to a specialist rehabilitation centre for ongoing care.
Thank you to medics Michelle Cole and Paul Chamberlain. Photo: Michelle Cole