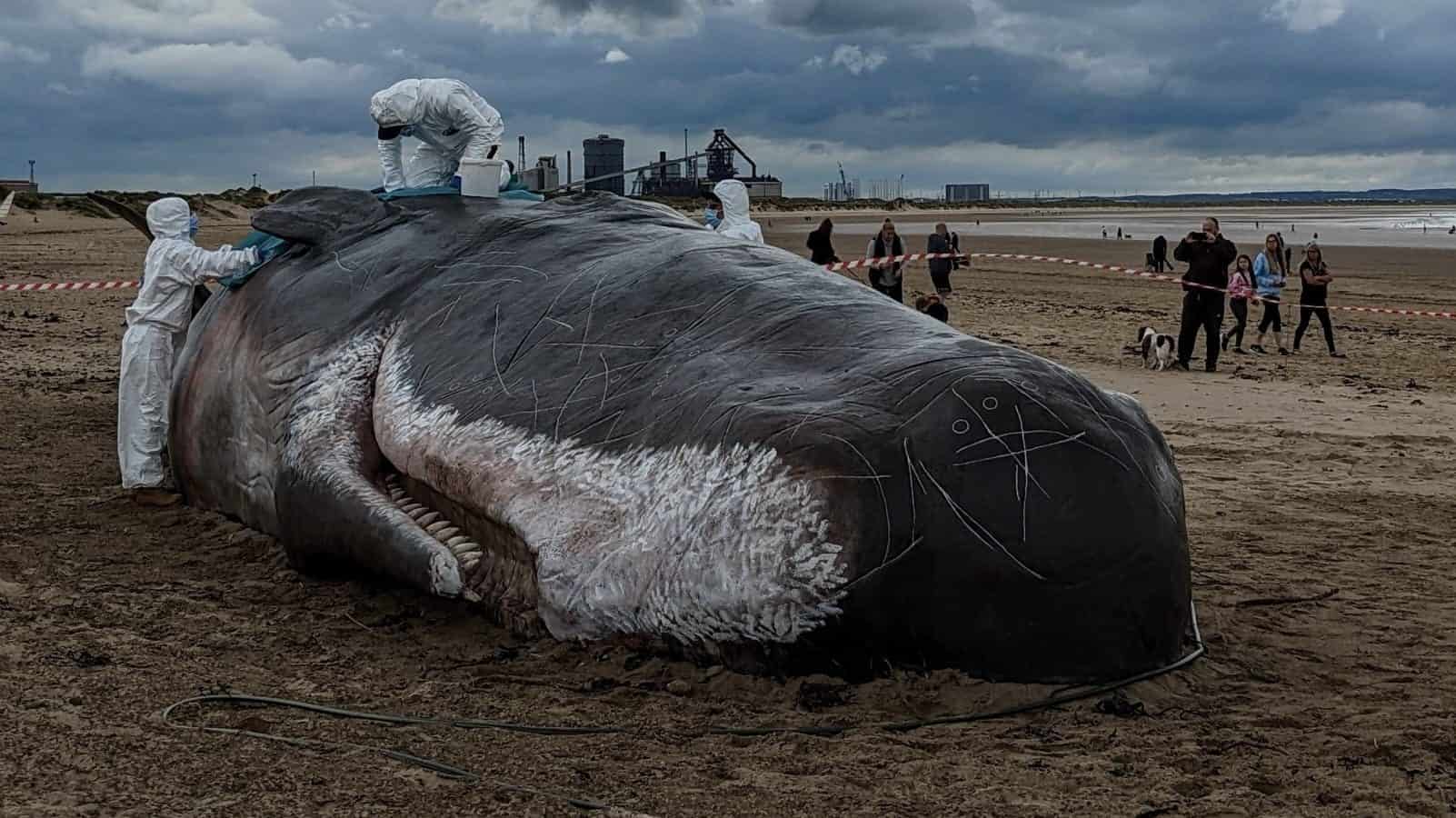 Residents in the North East awoke to a stranded sperm whale on Majuba beach in Redcar on the morning of Sunday 22nd May 2022. Little did they know, however, this was not in fact a real whale, but an art installation created by Captain Boomer in cooperation with Zephyr Wildlife Productions to raise awareness about the plight of our oceans. 
The realistic, life-sized sperm whale attracted crowds of people as 'scientists' imitated taking samples and measurements to establish the cause of stranding. A handful of our Marine Mammal Medics also attended the scene to assist with the 'incident' and educate the public. The Teesside region has seen high rates of mortality among several species recently, crabs and harbour porpoises to name a few, so this publicity stunt couldn't have come at a more relevant time.
The whale, which is still situated on Majuba beach, will remain there until Tuesday 24th May 2022 at 4pm before it will then be moved on. If you're in the area, we'd highly recommend going to check it out!
REMEMBER, if you ever see a stranded whale (or dolphin or porpoise):
🐳 Call our rescue hotline to report it and for advice on what to do next – 01825 765546 (option 1)
🐳 Keep a safe distance, keep noise to a minimum and keep all dogs on leads
🐳 Do NOT touch or attempt to move the animal – cetaceans often carry zoonotic diseases/viruses which are transmissible to humans. There is often an underlying reason for them stranding too, so even if you were able to refloat them in the water, there's a strong chance the animal will restrand.
Photos: Sally Bunce