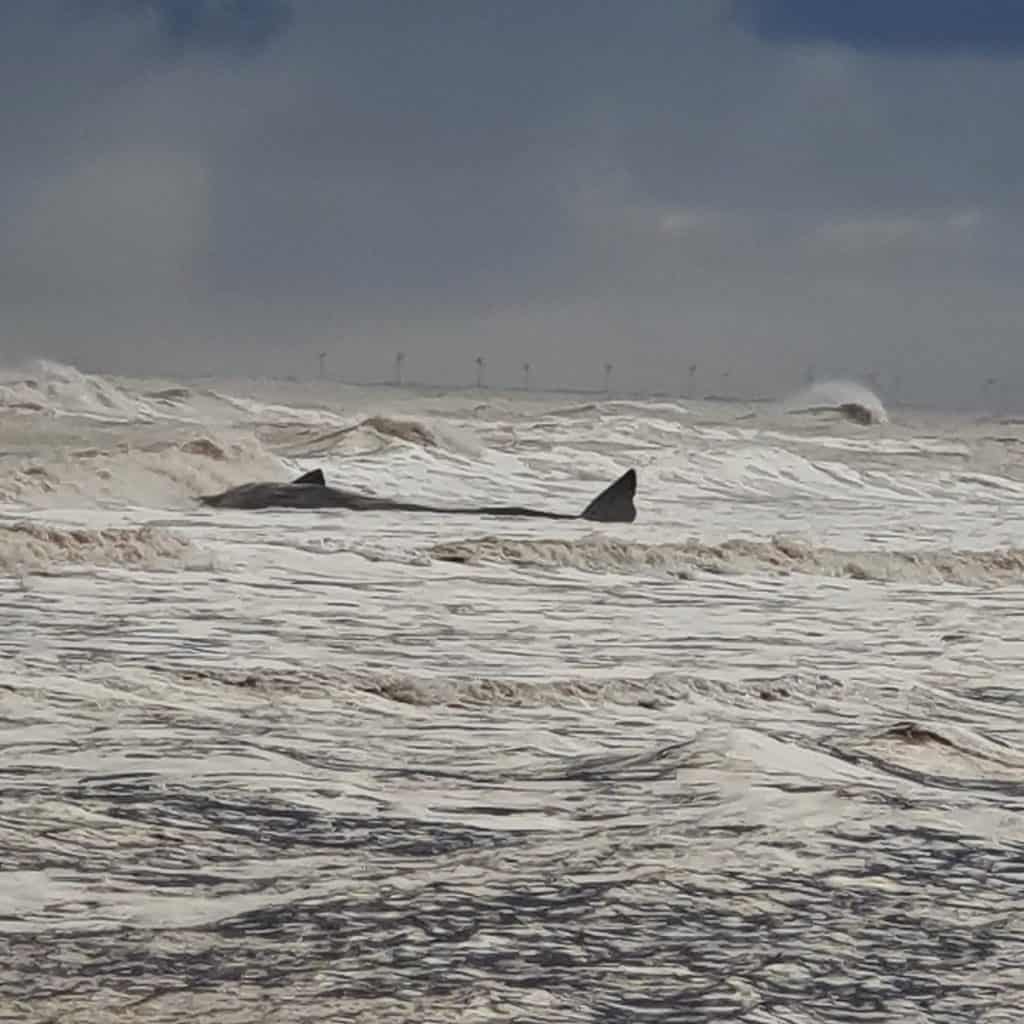 Sperm whale mass stranding update, 17:15, 24.12.20.

Sadly we can confirm that the last of the ten whales that were found stranded near Tunstall, Yorkshire, this morning passed away earlier this afternoon.

As mentioned previously, these are animals that are far outside of their normal habitat, which is in waters over 2000m deep off the west coast of the UK, and in the shallow North Sea they have very limited options for food. Many of the animals involved today were in poor nutritional condition as a result and clearly would not have survived long if they had refloated alive on the tide. Due to the large size and weight of these animals there are no safe methods for lifting and moving live animals of almost 20m length and up to 80 tonnes in weight, nor are there any safe and effective methods available for putting them to sleep either.

Our team has taken a number of photos of the animals that will be shared with our colleagues at the Cetacean Strandings Investigation Programme. Given the current situation with Covid and the holidays we aren't sure at present if post mortem investigations will be able to take place at this time. It is now up to the local authorities and beach owners to plan what happens to the bodies if they don't wash back out to sea now.

Further reports of more whales at Spurn Point have been checked and nothing has been found. We can only hope that there are no more whales still in the area that might yet come ashore.

We would like to extend our heartfelt thanks and gratitude to all of our team involved on the ground and behind the scenes in this awful situation today, of all days for it to happen on, as well as our colleagues in the Maritime Coastguard Agency who have been on scene all day dealing with these tragic and difficult circumstances.

Photo: Em Mayman.