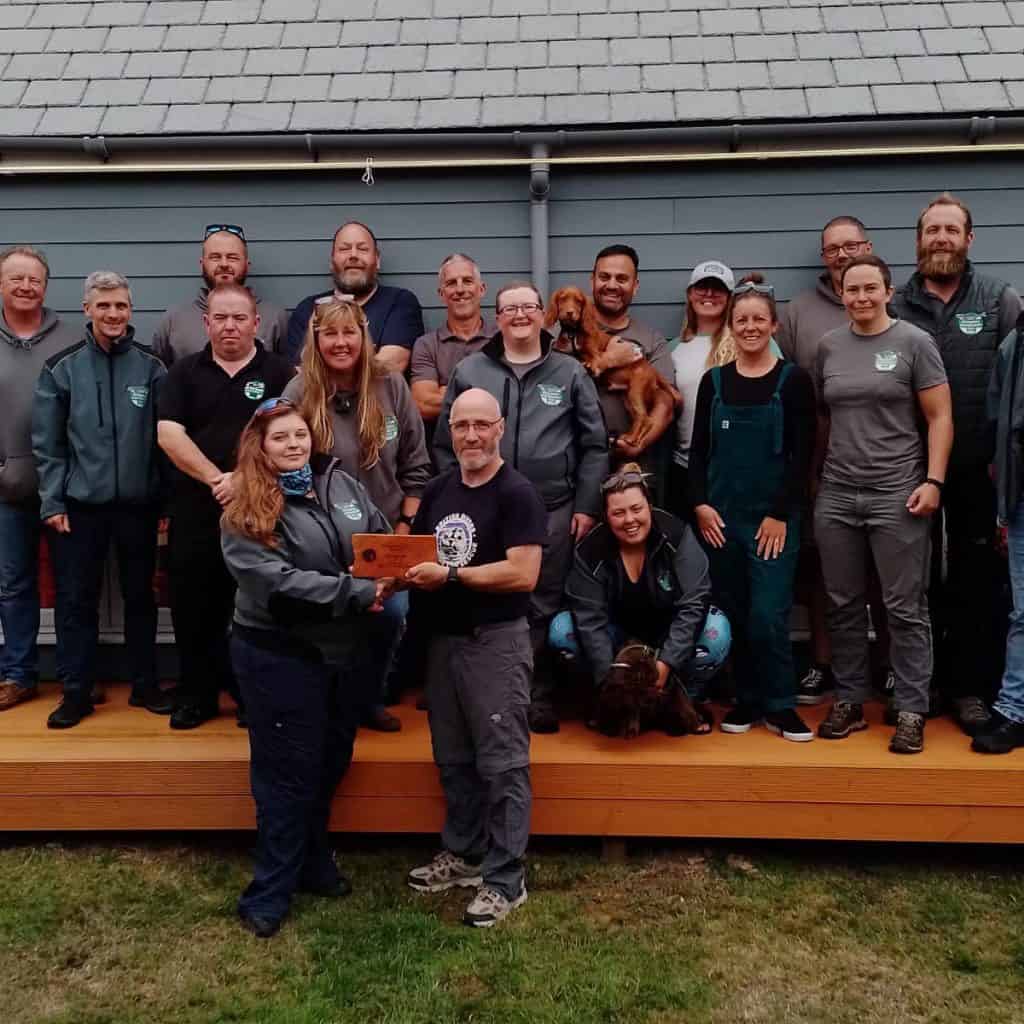 Congratulations to Em Mayman, who has been presented with our second annual Tim Bain Memorial Award!

The award celebrates volunteers who excel in one or more categories including animal rescue and welfare, fundraising, teamwork and more for the charity.

Em was nominated by two people this year as for a long time she has gone above and beyond to help animals and charity operations. This includes responsibilities as an Out Of Hours Coordinator on our rescue hotline, operating a small seal holding unit in her home area of Yorkshire, being an integral part of our investigation in the 'mouth rot' disease in common seals, as well as being an active member of our Large Whale Disentanglement Team!

Vet nurse Em dedicates a huge amount of her time to the charity, along with her partner Chris, and together are an invaluable part of our team, so we are pleased to be able to recognise these efforts with this very deserved award.

The plaque is made from sustainably sourced wood and created by Zennor Made in Cornwall, which is close to where the award's inspirational namesake lived, was presented by our Trustee Martin Boon during an LWDT training session.

We would of course like to thank everyone else who made nominations for the award this year. We again had much to deliberate with the nominations we received and loved hearing about the great work many others in our charity contribute too – in our eyes they are all winners too!