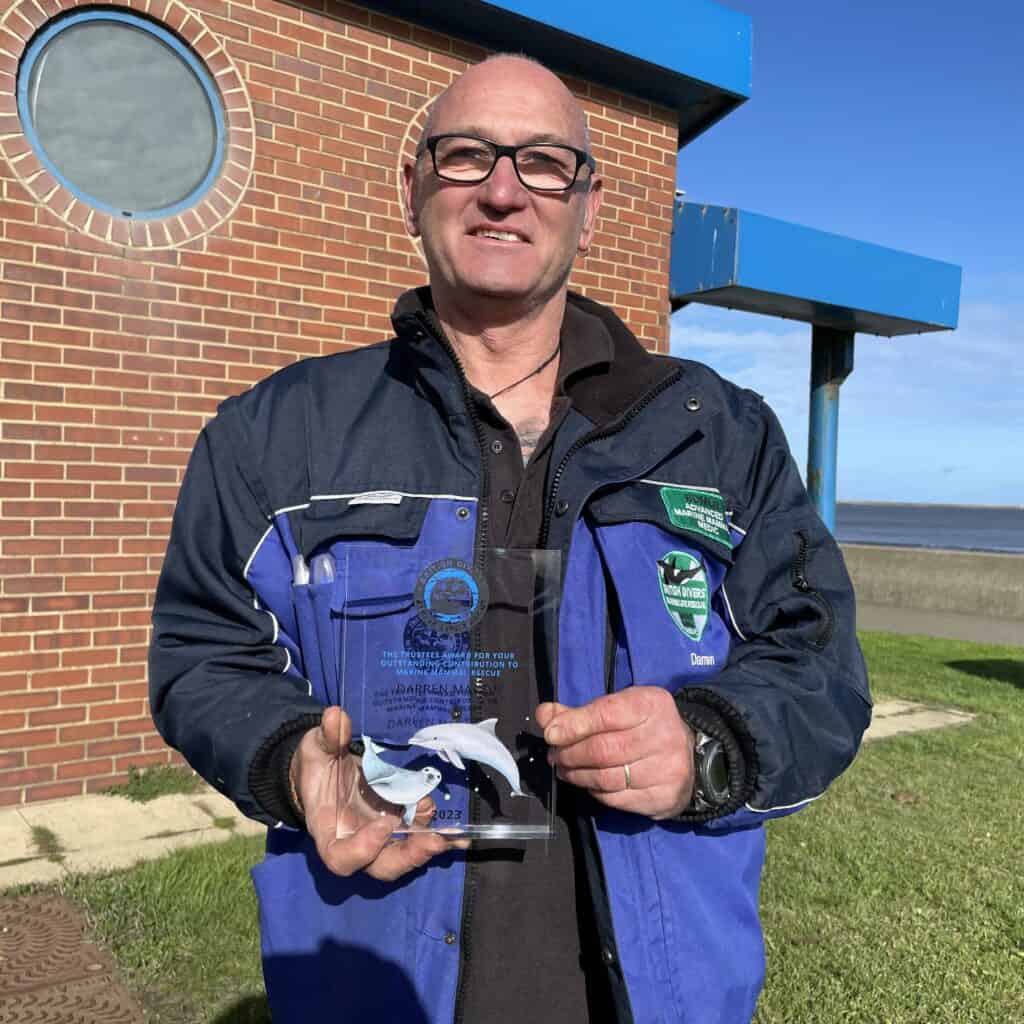 Darren Martin, BDMLR Area Coordinator for the Tyne and Wear region has been awarded a prestigious Outstanding Contribution to Marine Mammal Rescue Award by BDMLR's Trustees. Darren was presented with the award by BDMLR Middlesbrough Area Coordinator, Vicky Ward at a recent training day where Darren was instructing.
Darren joined BDMLR in October 2019 and since then has completed his Advanced Marine Mammal Medic certification and in June 2021 became Area Coordinator. Darren shares his experience and knowledge with neighbouring areas attending training courses and rescues, and helping relay seals as far as SW Scotland. Darren goes above and beyond at all times, he's available night and day for callouts and always encourages new Medics to gain experience whenever possible.
Darren goes one step further and helps look after rescued seal pups at the Tynemouth Aquarium Seal Hospital, which cares for grey and harbour seals until their release back into the wild.
Congratulations Darren and thank you for your hard work and passion for marine mammals.
The Outstanding Contribution to Marine Mammal Rescue Awards (or Trustees Awards for short) are chosen by BDMLR Trustees Alan Knight, Mark Stevens, Geoff Hammock, Faye Archell and Gavin Parsons and presented to Medics who have gone above and beyond for the charity and demonstrated a dedication to helping the marine environment in a positive way.
This year there are 10 awards, however, due to the nature of the charity and the number and spread of directors and trustees not everyone will be presented at the same time, so over the coming weeks you will see who has received an award.