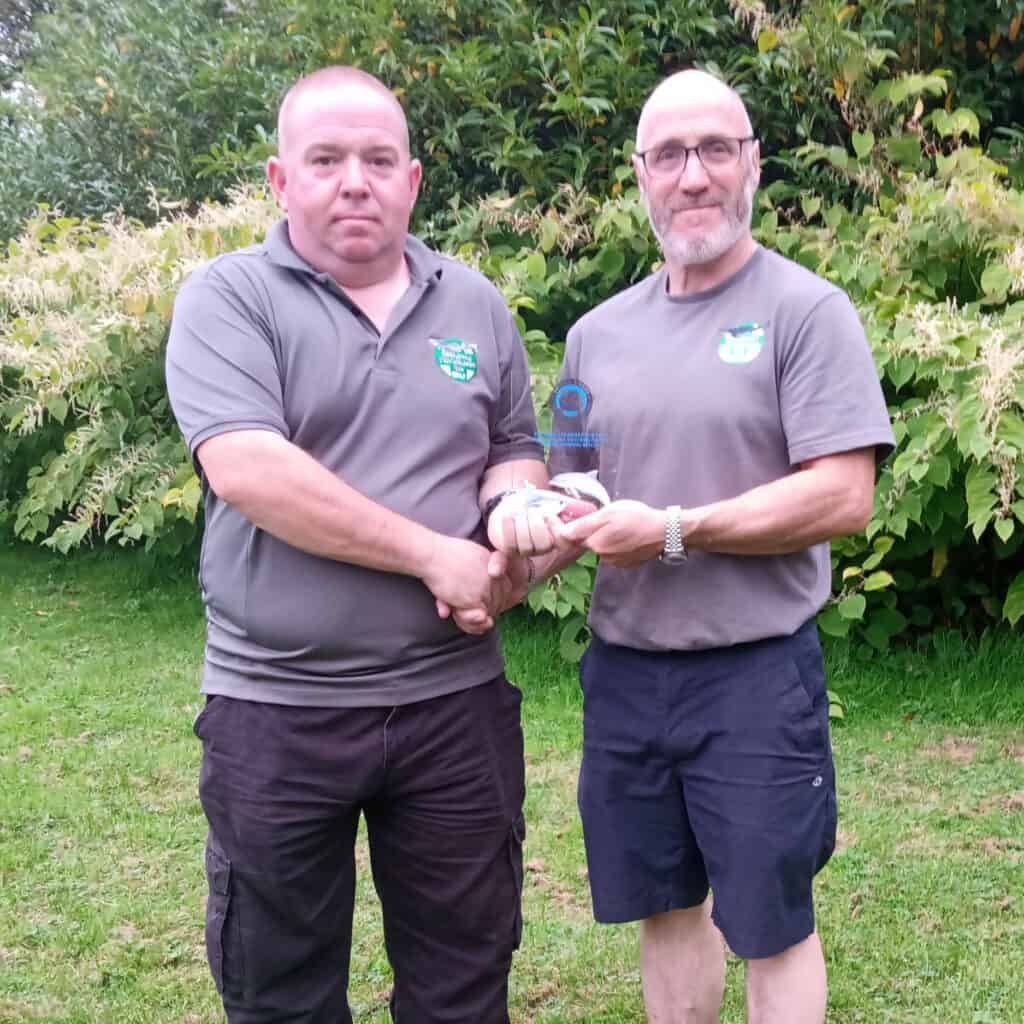 BDMLR's Fife and Stirlingshire Area Coordinator James Mckenzie has been awarded a prestigious Outstanding Contribution to Marine Mammal Rescue Award by BDMLR's Trustees. He was presented the award by BDMLR Director and Trustee Martin Boon (Boonie).
"James has shown dedication and commitment above and beyond what is expected," said Boonie. "He has been the Fife Area Coordinator for many years and since January has also covered Dundee after the previous Coordinator left the charity. He has been my deputy on the Large Whale Disentanglement Team, using his vast experience and boat skills gained from his time in the RNLI. He has willingly shared this knowledge with everyone and has helped established a team off competent boat handlers, improving the safety and efficiency of the team. On top of this he has carried out numerous MMM courses throughout Scottish mainland and the outer Isles."
"James is a credit to himself and the charity, and this award is well deserved."
Congratulations James and thank you for your hard work.
The Outstanding Contribution to Marine Mammal Rescue Awards (or Trustees Awards for short) are chosen by BDMLR Trustees Alan Knight, Mark Stevens, Geoff Hammock, Faye Archell and Gavin Parsons and presented to Medics who have gone above and beyond for the charity and demonstrated a dedication to helping the marine environment in a positive way.
This year there are 10 awards, however, due to the nature of the charity and the number and spread of directors and trustees not everyone will be presented at the same time, so over the coming weeks you will see who has received an award.