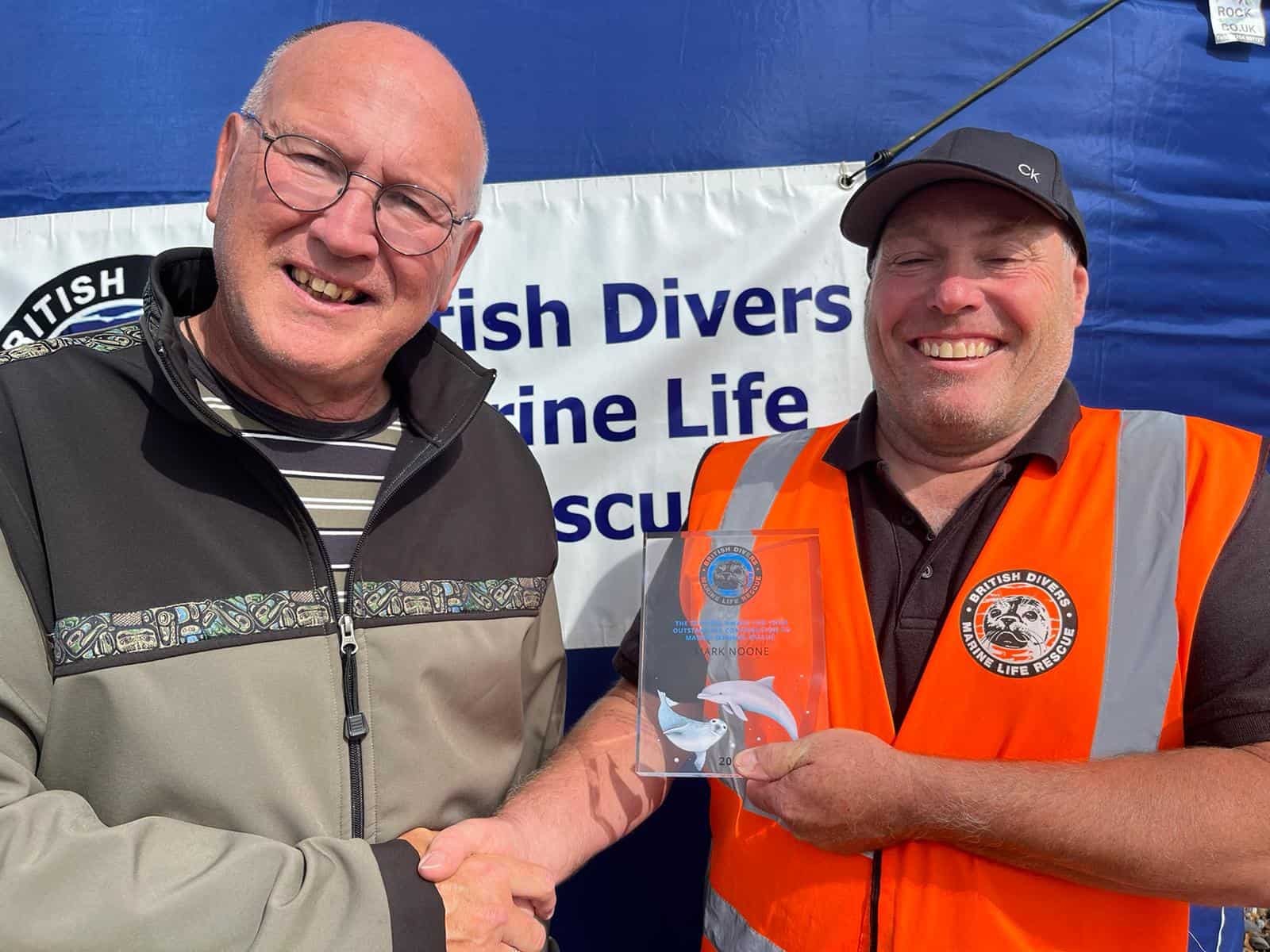 Mark Noone, a BDMLR Medic from Kent has been awarded a prestigious Trustees' Outstanding Contribution to Marine Mammal Rescue Award.
On presenting his award, BDMLR Trustee Mark Stevens commented: "I was very honoured to present Mark (Mr No One) Noone with his Trustee award. Mark has been a Medic for just over three years and in that time has become an important member of the Kent team. He has become a stalwart instructor on courses and has given uplifting school talks. His work rescuing seals had been a constant, leading him to also volunteer at Mallydams seal rehab centre. This has given him a wide and varied understanding of seal care. Well done Mark and congratulations from all the Kent medics and, of course, the Trustees."
The Outstanding Contribution to Marine Mammal Rescue Awards (or Trustees Awards for short) are chosen by BDMLR Trustees Alan Knight, Mark Stevens, Geoff Hammock, Faye Archell and Gavin Parsons and presented to Medics who have gone above and beyond for the charity and demonstrated a dedication to helping the marine environment in a positive way.
This year there are 10 awards, however, due to the nature of the charity and the number and spread of directors and trustees not everyone will be presented at the same time, so over the coming weeks you will see who has received an award.