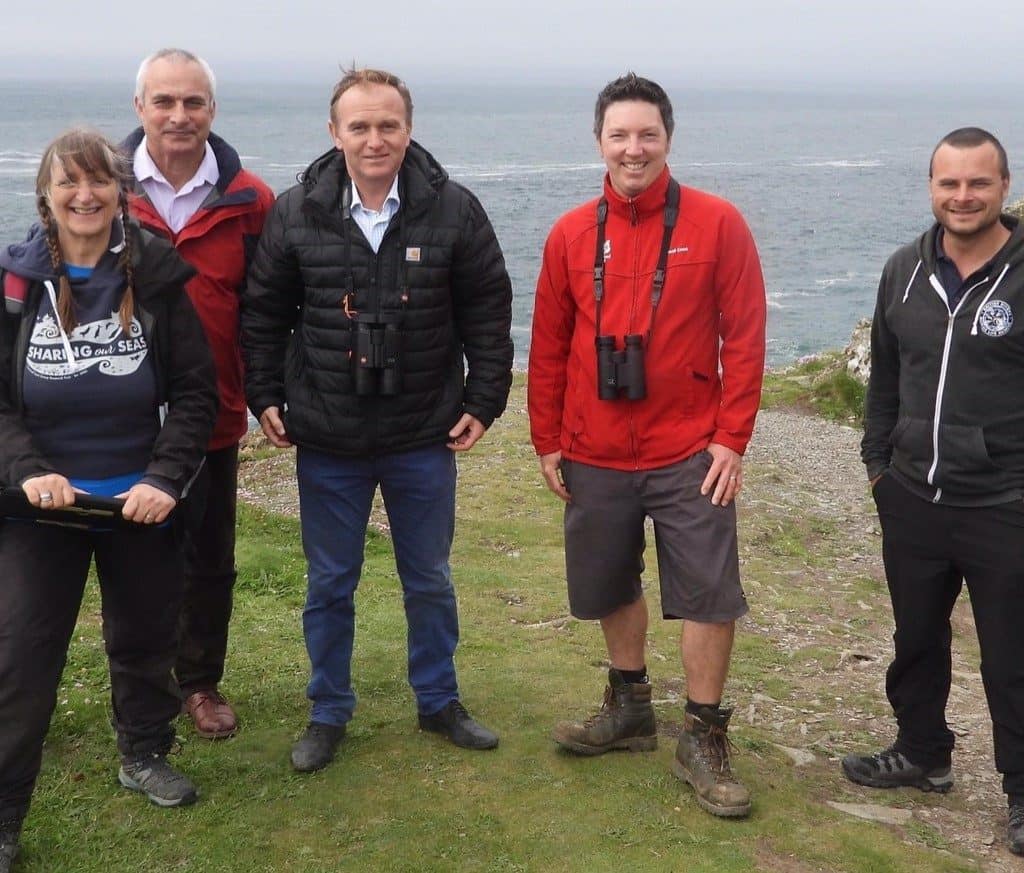 Last week a great step forward was taken for UK seal conservation!

The Seal Alliance, a coalition that BDMLR is a founding member of, had a 10 Minute Bill read in Parliament by Tracey Crouch MP called the Seal (Protection) Bill. The aim of this is to 'amend the Countryside and Wildlife Act 1981 to make the intentional or reckless disturbance or harassment of seals and offence; to make further provision about the protection of seals; and for connected purposes'. The Bill was read and unanimously agreed to be put forward to the next stage, which puts it on the road to becoming law!

A lot of work has been going on in the background to support this from member organisations around the country, by contributing data and cases studies of disturbance from their areas, holding discussions with statutory bodies, and of course promoting the Government petition that we were asking you all to sign last year. The petition gathered an amazing 26,319 signatures from every single UK constituency and received an official response from the Government. These actions have helped to push seals (native and vagrant species) to be recommended for inclusion in the Joint Nature Conservation Committee (JNCC) quinquennial review for protection in law. The consultation on this review closed two weeks ago and we are now waiting to hear the outcome.

Amongst all this we also launched the national 'Watching Seals Well' awareness campaign last year, which was endorsed by Defra, the Marine Management Organisation and Natural England. So far over 68,000 leaflets have gone out across the country and over 100 signs erected at sensitive seal sites, thanks to funding from the Green Recovery Challenge Fund via our colleagues at the Seal Research Trust!

Add to that an Early Day Motion that gathered cross-party political support and hosting visits from the Secretary of State for the Environment George Eustice and Parliamentary Under-secretary of State for the Environment Rebecca Pow. Finally, in support of the Bill reading last week, we sent an open letter to Prime Minister Boris Johnson that was signed by 30 seal conservation organisations from around the UK as well as some of our colleagues in Europe, while influential conservationists such as Chris Packham added their names and support too.

We've still got a way to go on this journey, but it has been an awesome combined effort from the seal conservation and rescue groups around the country involved with the Seal Alliance! Thank you though especially to Sue Sayer (Cornwall Seal Group Research Trust), Mary Tester (Thames Seal Watch) and Andy Ottaway (Seal Protection Action Group) who have played particularly significant roles in this huge effort, and of course to everyone who has in some way helped with any part of what has been achieved so far!