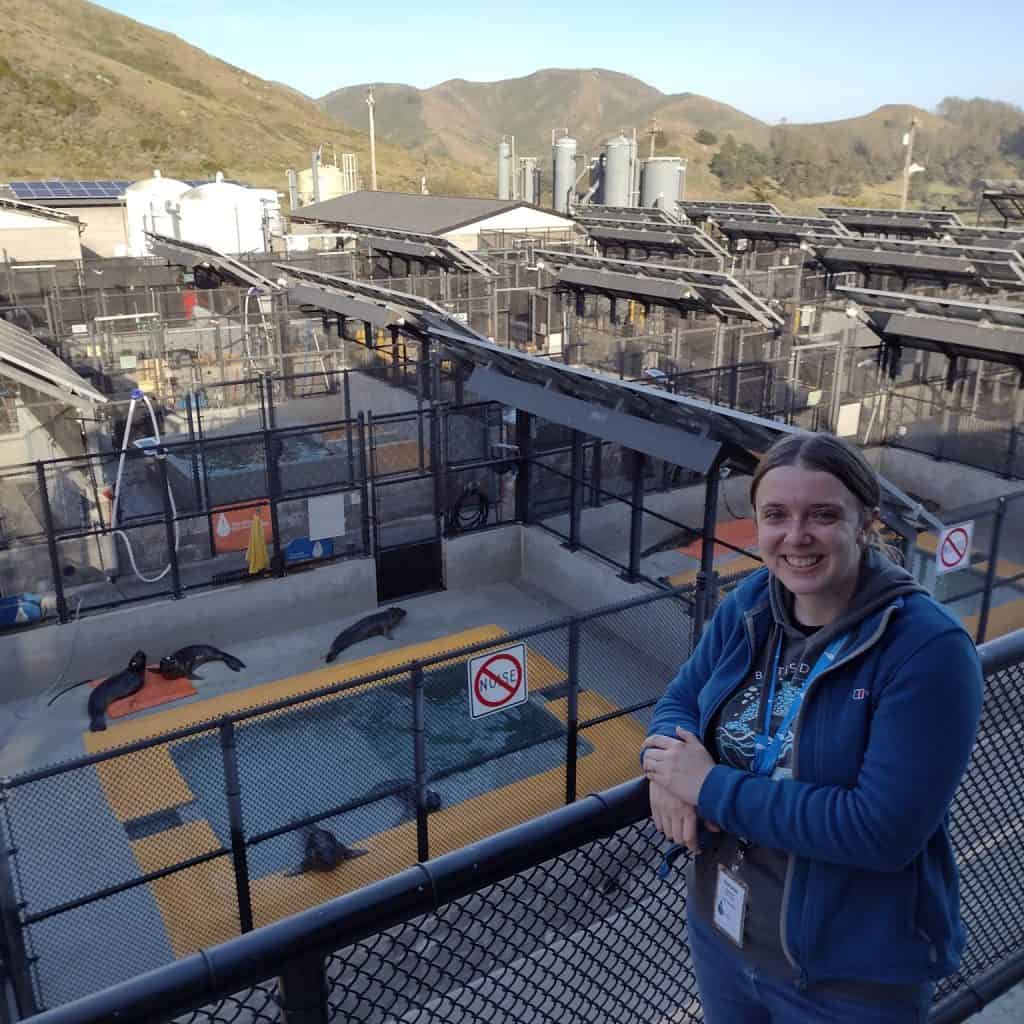 Our Veterinary Support Coordinator Dr Natalie Arrow has recently been away at The Marine Mammal Center in California sharing knowledge with their team and bringing back new ideas and techniques for us here in the UK. Here's what she had to say on her experience!

"I am very fortunate to have just come back from the trip of a lifetime. I spent two absolutely amazing weeks at The Marine Mammal Centre in California, working alongside their extremely experienced team of vets and vet techs as well as the centres legendary volunteers."

"The aim of the visit was to observe the centres work and learn as much as possible to bring home to the UK and benefit our own seal rescue/rehab. These guys really are the experts! They look after hundreds of animals every year, throughout the year, from elephant seals and harbour seals to California sea lions and sea otters! They have their own on-site lab, PM facilities, operating facilities… enough to make me green with jealously haha, but also a great eye opener to see what can be achieved."

"It was a real honor and an experience I won't ever forget – thank you so much to TMMC for having me and passing on your infinite wisdom!"

Well done Nat!