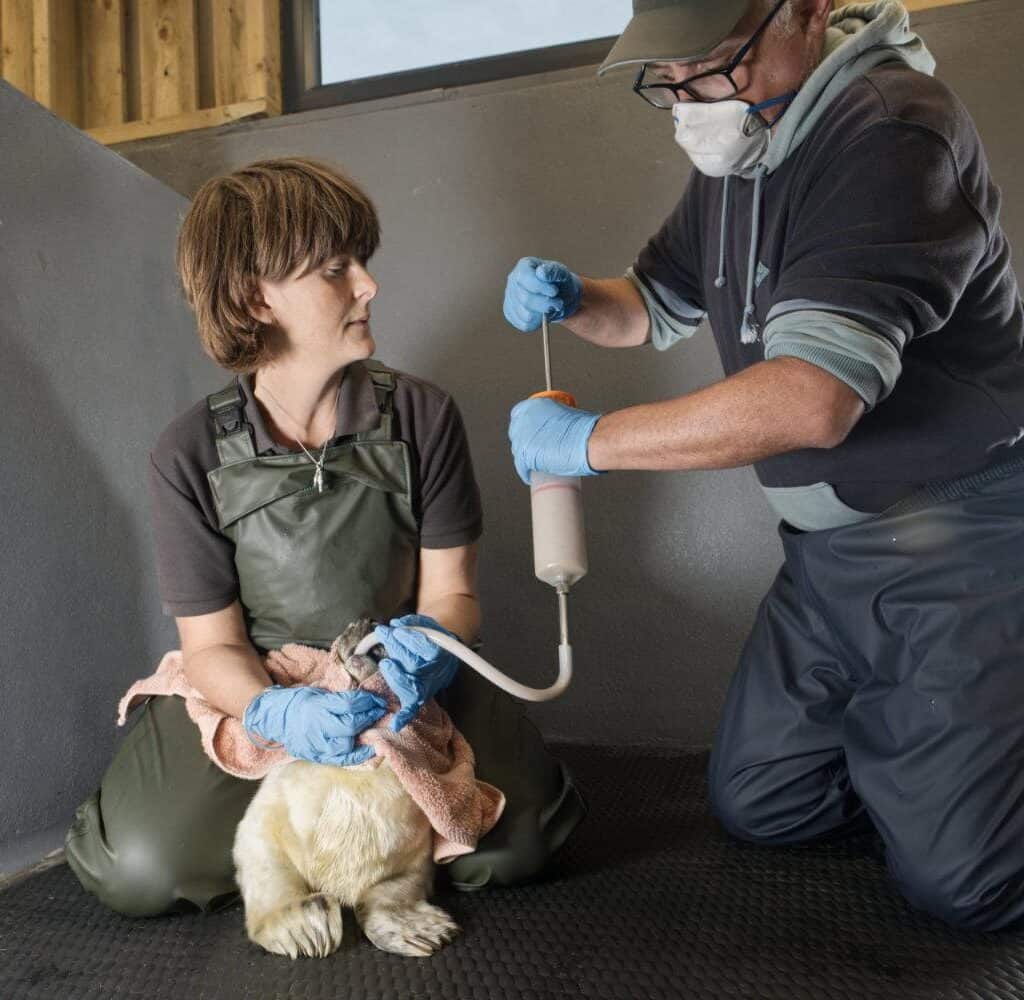 We are delighted to announce that one of our volunteers, Lizzi Larbalestier, will today (17 October) be receiving a very prestigious IFAW Animal Action Award at a special ceremony in London!
The International Fund for Animal Welfare presents these awards to recognise those with outstanding achievements in conservation, rescue, and animal welfare- from all around the world.
Lizzi began volunteering with BDMLR in 2018, and since then has been an extremely dedicated volunteer at our seal pup hospital in Cornwall, and later as a call coordinator for not only Cornwall but also our national hotline, as well as putting a ton of effort into fundraising and raising awareness of issues facing our marine wildlife. She has attended countless seal pups in need out on the beaches, as well as stranded cetaceans, and to top it off she managed the build of our stunning new seal hospital facility in 2021!
As you can see, we (and the animals!), have a huge amount to thank Lizzi for, and we are so pleased her efforts are being recognised at the IFAW awards ceremony tonight. The award is incredibly well deserved.
Of course, Lizzi's efforts are part of a bigger picture here at BDMLR – and alongside her are hundreds of other volunteers who have also given countless hours to help the animals that we care about so much. We want to take this moment in the spotlight to thank every single one of them for supporting this tremendous team effort – you are all truly amazing.